A faster website leads to happier visitors. While you can make a million changes to your site's code to speed up load times, there are some things that are just beyond your control. Things like network issues between where your site is hosted and where your visitors are.
So what can you do to overcome things like network latency? Easy! You can use a service like MaxCDN which is a Content Distribution Network. 
We recently teamed up with MaxCDN to deliver even better performance to our blog. MaxCDN delivers your site's static file through hundreds of servers around the globe, rather than just from a single host server. That means your visitors are getting your content from the city closest to them, rather than one on the other side of the globe. An added benefit to this decreased load time is an increase in search engine rankings (Google has shown that page speed is a major factor in their ranking algorithm)!
We recommend MaxCDN as it's easy to integrate into your existing website and words with WordPress, vbulletin, phpBB, OS Commerce, Magento, Joomla and many more. MaxCDN also plays well with your current hosting service.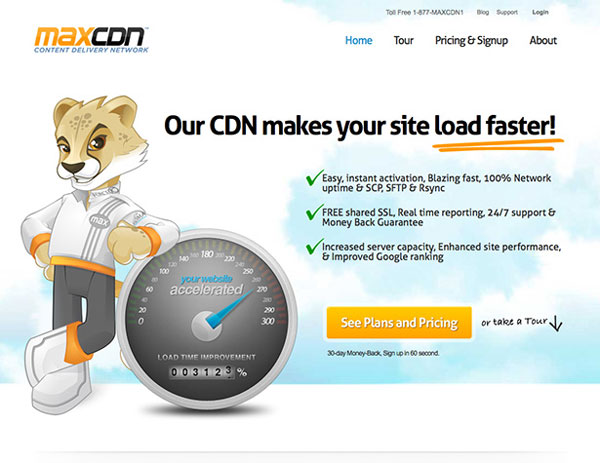 A faster site can lead to a lot of huge benefits. Happier visitors means increased conversions and more revenue. Amazon has found that a tenth of a second of load speed is worth one percent of sales! That's amazing, to say the least!
MaxCDN is a great service for any site worried about load times for visitors around the globe. Stop losing out on repeat visitors and conversions because your site is loading slowly.
Check them out! http://www.maxcdn.com/