If you are a freelancer or run an online business a good time tracking tool will be one of your most essential assets. It doesn't only help you with time management but it also makes it easy to evaluate your productivity and find the bottlenecks where your workflow could be improved. If you bill your clients by the hour you also need to find a way to prove that you spent all the time on their project.
In this article, we have collected the 12 best time tracking tools for you. They all come with different features such as detailed reporting capabilities, invoice generators, and built-in task managers. To find the best solution for you, you need to evaluate your workflow, your business model, and the needs of your clients.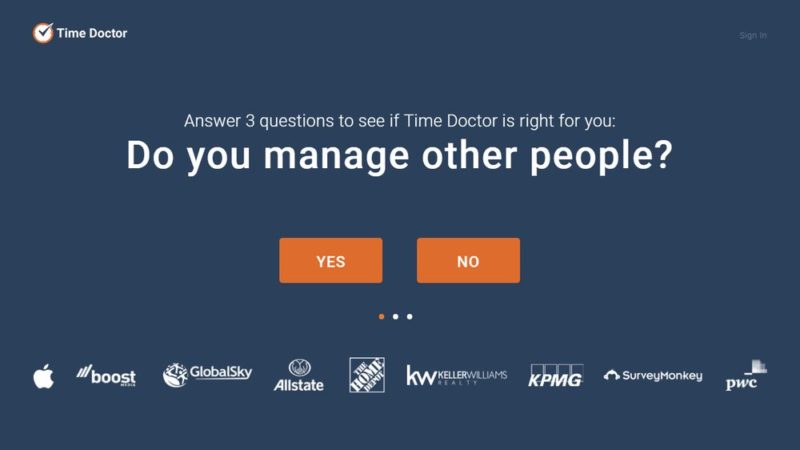 Time Doctor is an excellent time tracking app that allows you track the work of each of your team members using screenshots and screen monitoring. With Time Doctor, you don't only see the time they spent working but also a breakdown of which tasks or projects they were working on during that time.
This way you can easily bill your clients based on hours and ensure that everyone on your team works efficiently. Time Doctor also integrates with several popular tools such as Basecamp, Asana, GitHub, FreshBooks, Google Apps, and many others.
Pricing: TimeDoctor comes at a price of $9.99/user/month, with a 14-day free trial and a Cancel Anytime feature.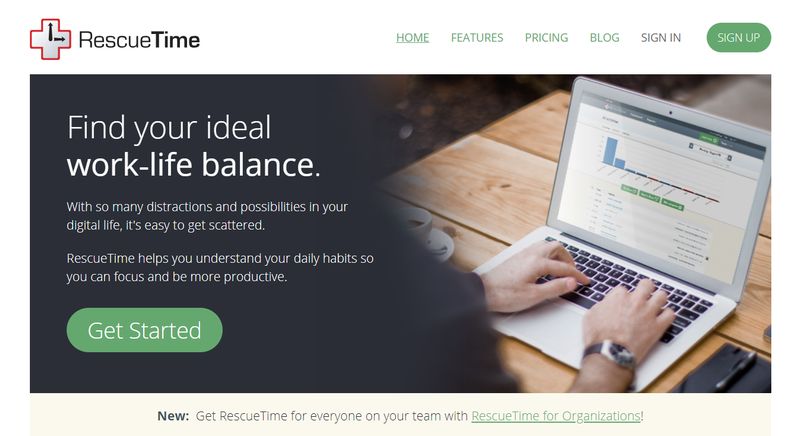 RescueTime helps you find your ideal work-life balance. The app runs discreetly in the background while you are working and accurately tracks the time you spend on different applications and websites. It also allows you to block distracting sites for a period of time so that you can better focus on your work. RescueTime provides you with detailed daily, weekly, and monthly reports as well.
Pricing: RescueTime Lite is free, premium plans start at $6.00/user/month.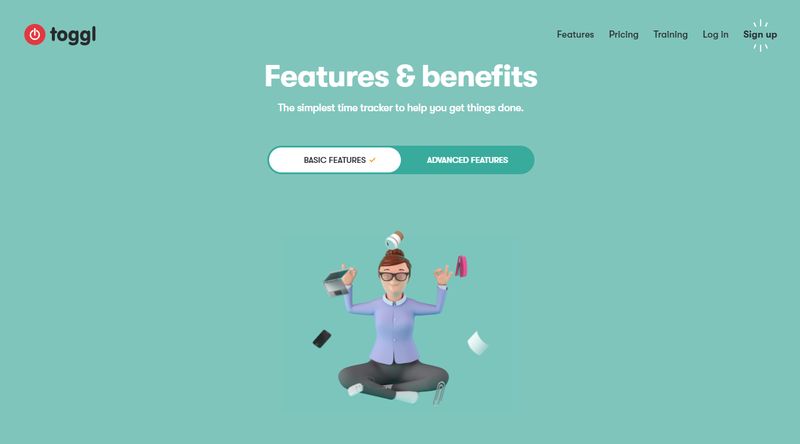 Toggl is a pretty popular time tracking tool in the freelancer community. It has a user-friendly and intuitive interface and provides you with a straightforward way of time management. You only need to push a button to start tracking your time. Toggl's browser extension lets you track time within more than 80 online apps. Besides, you can generate comprehensive reports too so that you can find bottlenecks and better figure out how you can improve your productivity.
Pricing: Plans start at $9.00/user/month.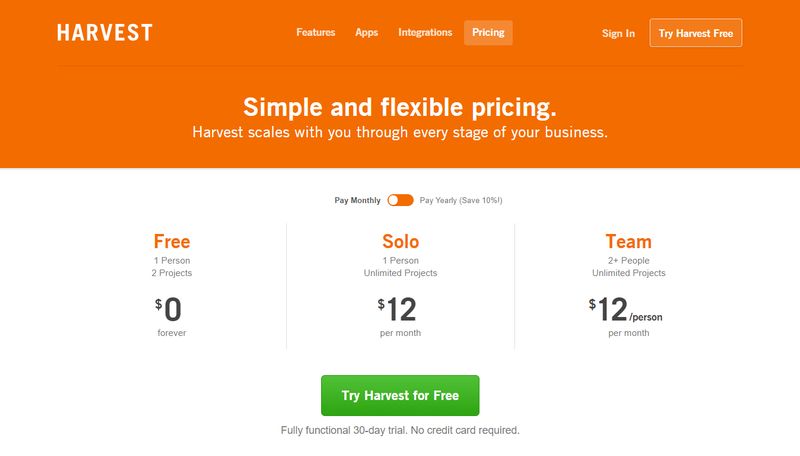 With Harvest, you can either track your time as you are working or enter hours manually after the work is done. You can precisely record every aspect of your work, such as clients, projects, tasks, notes, and more. Harvest doesn't only let you track time but also expenses. To track your expenses, you only need to take a photo of your receipt, add the details you want, and save. You can use Harvest in any browser, but it also comes with an Android and iOS app.
Pricing: The starter plan for one person and two project is free, premium plans start at $12.00/user/month.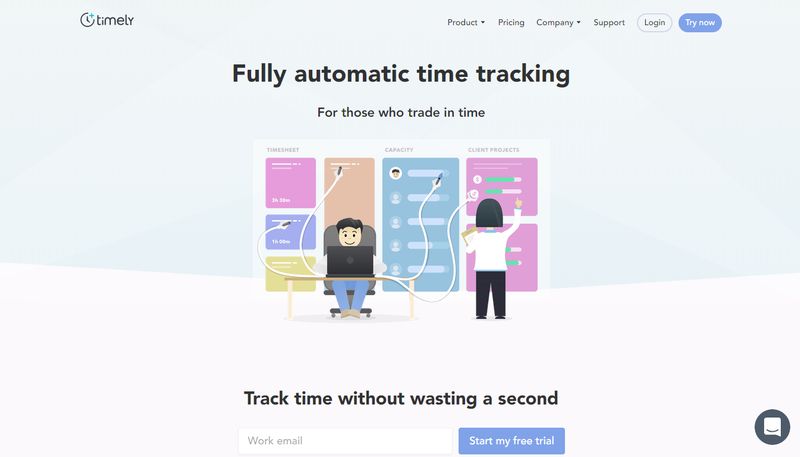 Timely makes it possible to fully automate your time tracking workflow. It has a beautiful user interface where you can see every information you need on the dashboard. With Timely, you can check project health, capture billable hours, and easily manage your team's performance.  Timely syncs all your data real-time across any browser and device such as iPhone, iPad, Android, Mac, and Windows.
Pricing: Plans start at $7.00/month for individual use.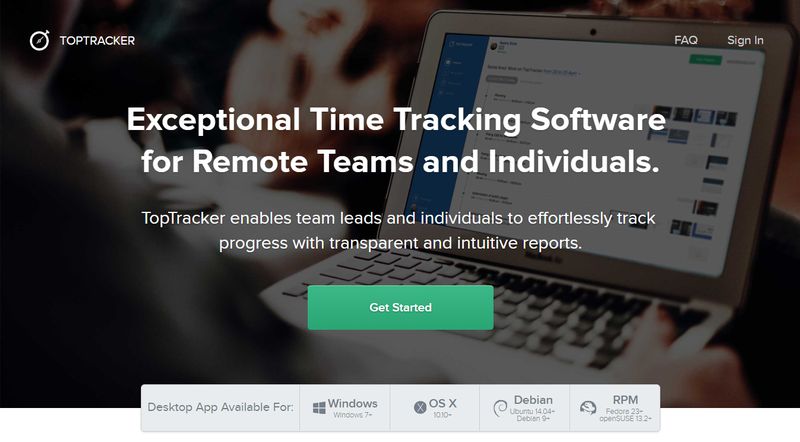 TopTracker has been designed with freelancers and remote teams in mind, therefore it takes all their specific needs into consideration. It has a centralized dashboard where you can see all your information at the same place and quickly figure out how to improve your performance. You can fully control the way TopTracker tracks your time by setting the type and frequency of the screenshots. Moreover, it also comes with great privacy features such as blurred screenshots.
Pricing: Free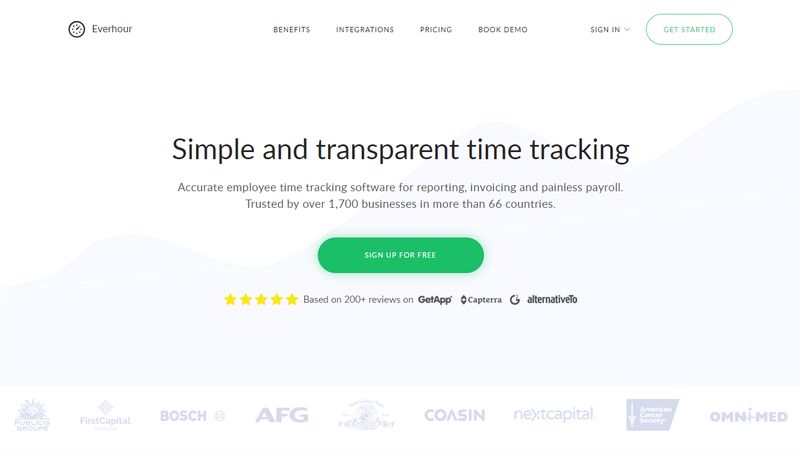 Everhour makes accurate time tracking simple and straightforward. The tool is quite stable as it's used by over 1,700 businesses around the world, such as Bosch, FirstCapital Ventures, and the American Cancer Society. Everhour comes with all the features you may want such as a time tracker, task-based estimation, and customizable reports. Moreover, it also allows you to create invoices right from the app and keep track of the budget of your projects.
Pricing: $8.00/month for solopreneurs, $5.00/month/user for teams, with a 14-day free trial.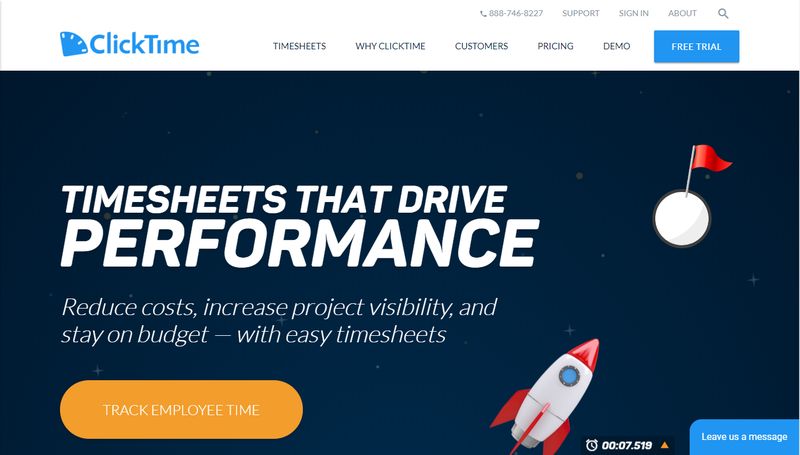 ClickTime mainly focuses on the project management side of time tracking. It enables you to make use of easy-to-understand timesheets in order to stay on budget, reduce your costs, and increase the visibility of your projects. ClickTime has an incredibly straightforward workflow so that you can add, edit, and copy hours, notes, and goals to your projects easily. It also informs you about which projects are over or under the planned budget.
Pricing: Plans start at $10.00/month/user.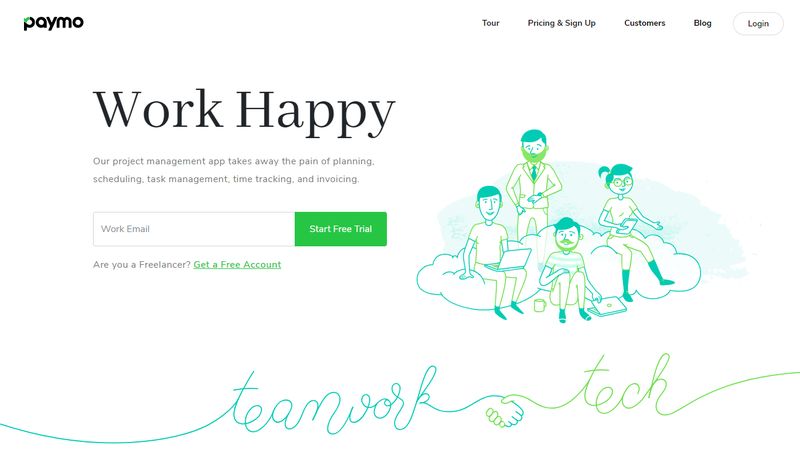 Paymo is a complex project management app that also has excellent time tracking features. Currently, Paymo is used by over 70,000 freelancers and small businesses around the world. It allows you to record the time you spend working on a specific task or project right from your browser. Besides, Paymo provides you with an intuitive task manager, Kanban boards to create workflows, and a reporting tool with which you can generate time reports and see your progress.
Pricing: Free for freelancers, premium plans start at $9.56/user/month.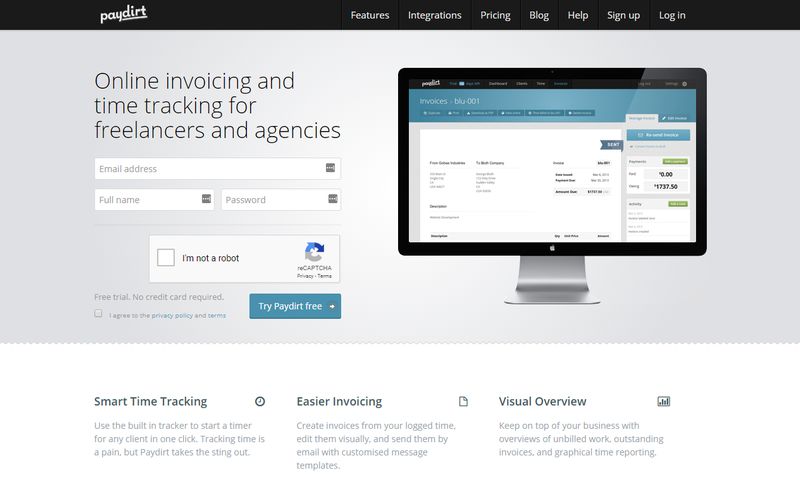 Paydirt is a 2-in-1 invoicing and time tracking tool for freelancers and agencies. Its user-friendly dashboard provides you with a visual overview of graphical time reporting, unbilled work, and outstanding invoices. With Paydirt, you can send invoices in 52 currencies and 17 languages. It also integrates with PayPal and Stripe so that you can get your invoices paid faster. Paydirt's built-in time tracker is really easy-to-use; you can start to track any project with a single click.
Pricing: Plans start at $8.00/month/user.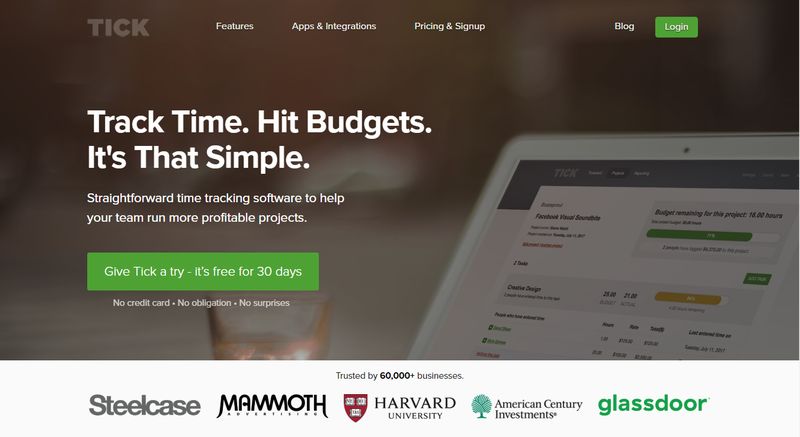 Tick comes with a straightforward way to track your team's working time. Every team member can select the project and task they are working on and start the time tracker with just one click. Every time they stop the tracker, Tick updates your projects—not just the billable hours but also the task budgets. Its powerful reporting tool lets you review your projects at any time and gives you a detailed insight into your progress. Tick seamlessly integrates with Basecamp, too.
Pricing: The starter plan is free, premium plans start at $19.00/month for unlimited people, with a 30-day free trial.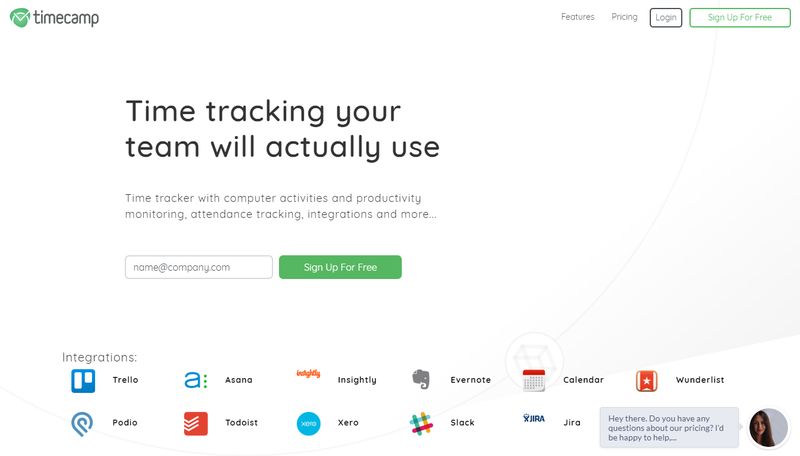 Timecamp offers all features you need to successfully manage your time. You can easily track billable time, evaluate the performance of your whole team, and even track your team members' leaves and vacation days. It also allows you to create and send pre-designed invoices to your clients, based on the hours you have tracked. Besides, Timecamp integrates with a plethora of other tools such as Slack, Evernote, Wunderlist, Trello, Asana, Todoist, Jira, and many others.
Pricing: The freelancer plan is free. Plans for teams start at $5.25/month/user, with a 30-day free trial.
Wrapping Up
Being a freelancer or running an online business is not an easy task by any means. If you pay attention to productivity and use best practices you can have much better results. To learn more about how to be more productive, take a look at our article about the habits of highly effective web developers. And, if you are looking for tools to improve your workflow we also have an excellent collection of the essential tools for modern web development.
To stay updated with the latest web development news, tips, and tricks, also follow Developer Drive on Twitter and Facebook.