Website builders could help 10-year-olds create websites, but they can't really hold a candle to professionals who take this task seriously. Contrary to popular belief, 74% of new websites are still built by web designers and developers, who work hard on design and then convert it in HTML code for their clients not with the DIY tools. In most cases, these projects are based on collaboration between the two and nearly 70% of this budget is still allocated to the programmer not the designer. However, entering a new era and shaking things up is Webydo.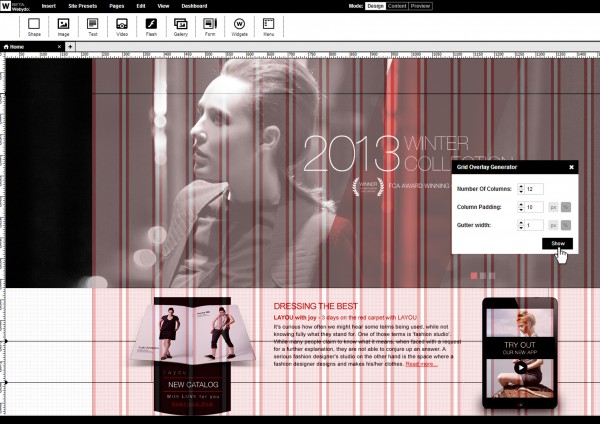 Designers crave independence – nothing would be better than being able to take on website building projects single-handedly and independently. It would mean more space for your creativity to unfold, as well as a direct communication line with your client. Webydo delivers this promise, and more: the professional platform so far provided 30K designers with sophisticated tools to create & publish gorgeous websites, while it takes on the task of generating responsive code for all designs.
This isn't your average website builder. Webydo exists to fulfill the needs of designers only, as it's made in the image of Photoshop. Indeed, if you join the Webydo community, you'll find that it's rather enjoyable to use the astute design features to create freely, and knock out some of your most accomplished works yet. 
Where do you Begin?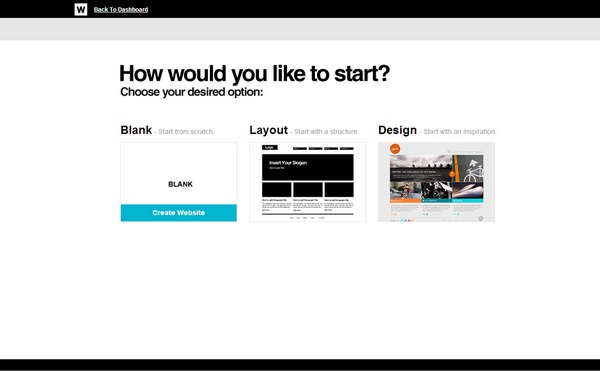 Design your website with this kick-ass platform by choosing one of the three launching pads. Each of them is meant to correspond to your requirements, so it all comes down to whether you've got the whole design already-planned in your mind's eye, or looking for some inspiration, and how much time you'd like to invest in all.
Blank Canvas – If you already know what you'd want your end result to look like, a blank canvas is exactly what you need. It will give you room to express all the contents of your mind freely. You can also use any of the free web fonts that Webydo has rounded up for your convenience. 

Layouts – Investigate the array of gorgeous templates that you can build from. Choose the most appealing one, and then give it any shape you want to. Add sophisticated forms, text captions to images, and set any element's opacity.

Notwithstanding the superlative design features, Webydo has other strong points that need mentioning – its CMS and B2B. The excellent Content Management System allows designers to set the areas that website owners can later on edit without damaging the design. What is more, you can "Bill your client" straight from the dashboard, and "Build your brand" by placing the client's logo on your dashboard, as well as on his bill, login screen, and CMS. Having any bright ideas about improving Webydo? Submit them for voting on the Participate page, or support those that are already posted.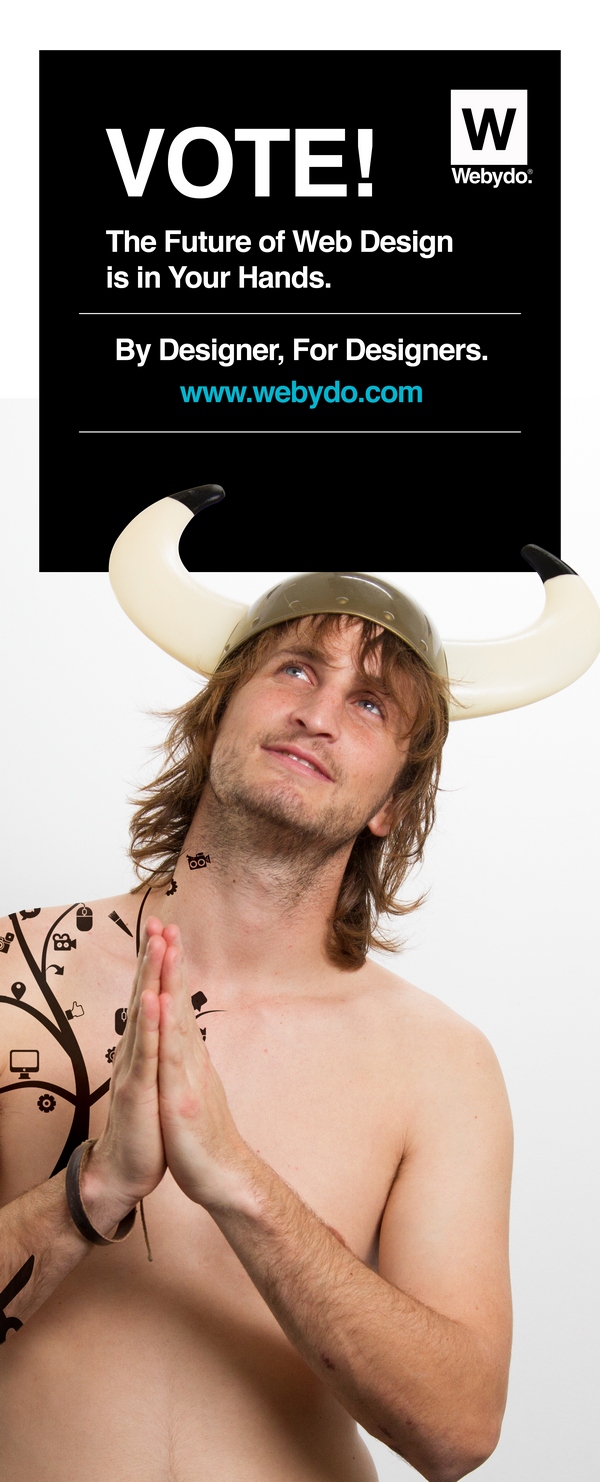 A free membership grants access to all features, but your website will be published as a Webydo sub-domain; nonetheless, you get unlimited bandwidth, 1 GB storage, and 15 pages. Premium can be yours only for $7.9 or $9.9 a month – depending on the frequency of your billing (annually/biannually), and it enables you to publish on your own domain, as well as allowing for 2 GB storage online, and as many pages as you may need.  
Readers can save 69% off the first year of a Premium plan right now, given that they remember to use this code – DevDriveVIP69%offWebydo. Try out Webydo and tell us how you like your newly-found independence!
[ This is a sponsored review for Webydo. ]