When you are stuck waiting in line or for an appointment your iPad can your saving grace.
Not just to check your Google+ account or play a quick game of Trailer Park Zombies, but to get actual work done.
That is if you have the right apps.
Listed below are some of the best apps for web developers. And this list isn't one that only contains a few time management and task list apps. You might actually be surprised at how much you can get done with your iPad.
iMockups
Quickly and easily create wireframes for websites and applications on this app created specifically for the iPad. iMockups lets you use snap-to-gridlines and a customizable canvas to layout not only what a web page may look like, but also iPhone and iPad apps.
Projects can also be shared with other iPad users for easy collaboration or exported as a PNG or Balsamiq BMML format for those still tied down to a desktop.
Winner of Applied Arts – Best Mobile App 2010 Award
App Star Runner up – Best Utility App 2010 Award
Cost: $6.99
Penultimate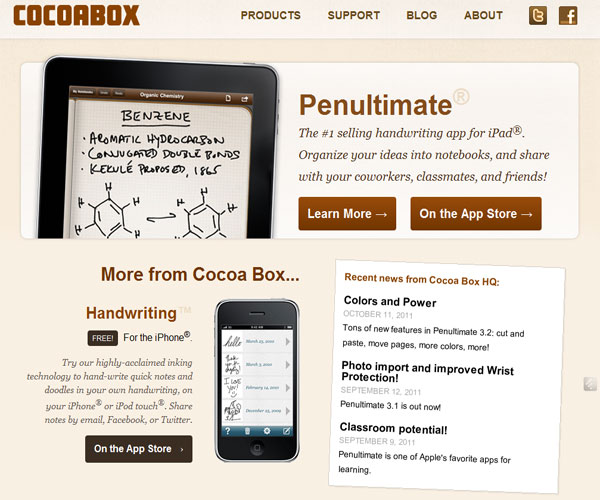 There was a time when creative types had to jot down all other notes, ideas, sketches, etc. in whatever notebook they had on hand.
The problem is, notebooks get lost or left behind and then there's the jerk in Starbucks that spills his mocha grande whatever all over your stuff.
But those were the days before iPads and Penultimate. This app lets you organize your handwritten notes and drawings in a collection of digital notebooks organized by project, client or whatever.
You can even send these notes to others via email, Facebook or Twitter. Now if you could just keep that guy from Starbucks away from your iPad…
Cost: Free
OmniGiraffe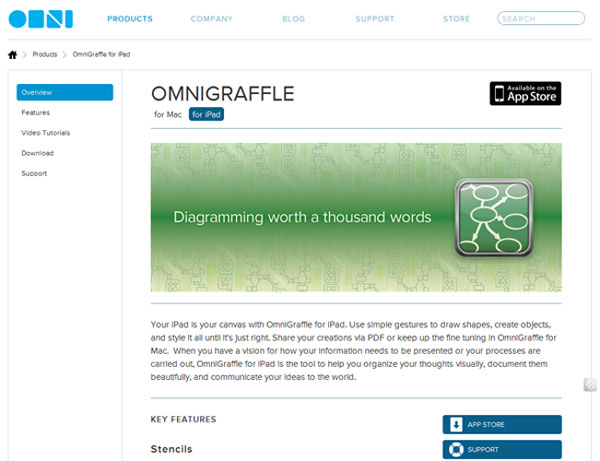 With the high cost of this app, you would expect great things, and that is what OmniGiraffe delivers. Mimicking the power found in a desktop solution, this app allows you to create diagrams, process charts, page layouts, wireframes and even graphics to use on your sites.
Cost: $49.99
iThoughtsHD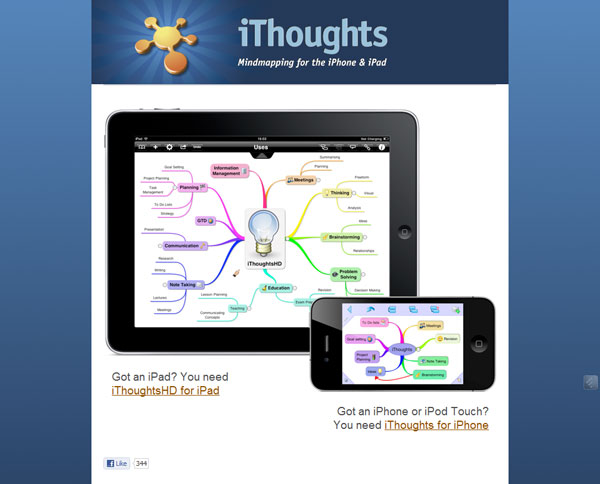 Mindmapping is one of the most highly touted methods for organizing your thoughts and helping you recall information at a later time. And an iPad is a perfect platform for this type of application.
Not only does iThoughts HD make it easy to plan projects, set goals, take notes, create task lists and brainstorm new ideas, but it also works seamlessly with these desktop applications:
Freemind/Freeplane
Novamind
MindManager
XMind
iMindmap
Mindview (Windows only)
ConceptDraw MINDMAP
MindGenius
Cost: $9.99
Gusto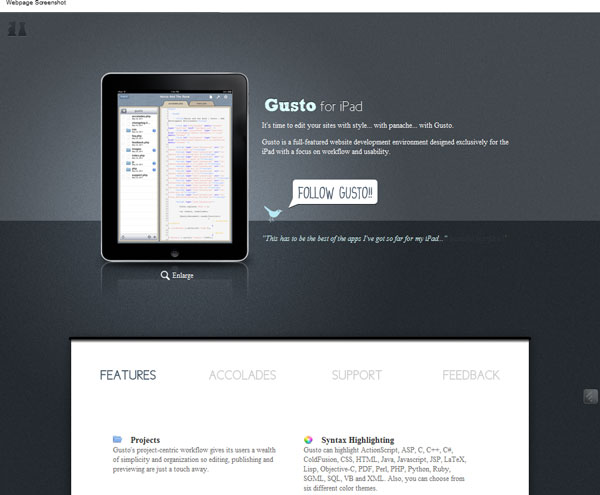 Who would have thought that you could organize, edit, publish and then preview your web projects all while sitting in your doctor's waiting room? Gusto makes that entirely possible.
Boasting a build-in FTP/SFTP server that allows you to work on files locally and publish them with the simple touch of a button.
Gusto also provides users with a rich interface when it comes to editing files. Syntax highlighting makes your code in a variety of languages easy to read, tabbed editing gives you the ability to work on multiple files at once and the option to preview files locally or remotely gives you the option to see changes before you publish.
Did I leave your favorite app off the list? Let the rest of us know in the comment section.
However the most convenient feature is Gusto's persistent project state that allows you to leave the application and return to your Gusto workspace just as you left it.
Cost: $9.99