Do you want to get the best marketing results, get more followers and understand them on Twitter this year? These tools will help you become more productive, efficient and skillful. They will help you understand when to tweet, which hashtags to use, how to tweet, who to follow, and much more.
Managing your Twitter account along with your other online networks can be difficult if you have limited resources. It means we need some help.
Today I've collected 50 twitter tools for productivity, for efficiency, for research, and so much more. Let's start to conquer social media right now!
Hootsuite
Hootsuite allows you to manage and schedule posts to multiple social media profiles on Twitter, Facebook, LinkedIn, Foursquare and more, all from one app.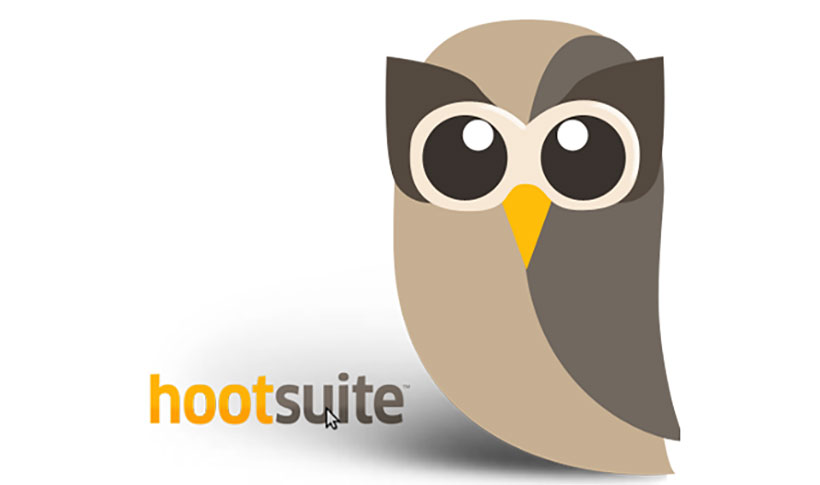 TweetDeck
TweetDeck is a social media dashboard application for managing multiple Twitter accounts.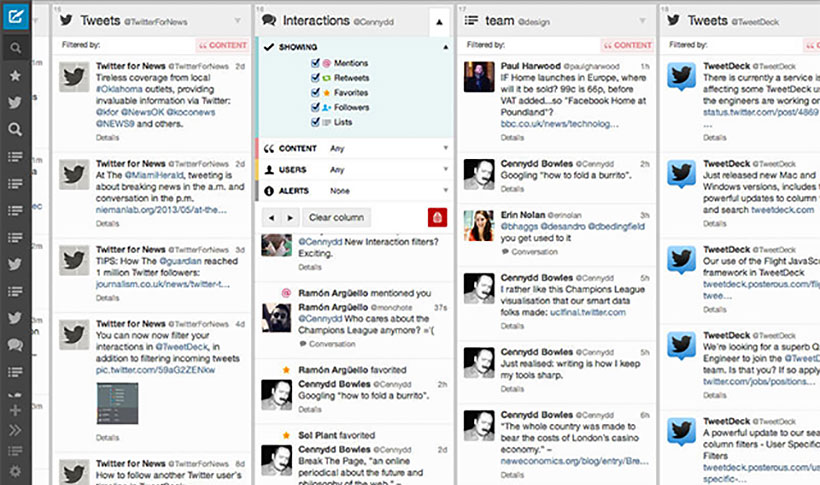 Mention
A listening tool for keeping up with all your mentions on Twitter. Tracks, analyzes, and displays any number of keywords via the Mention dashboard or via email digests.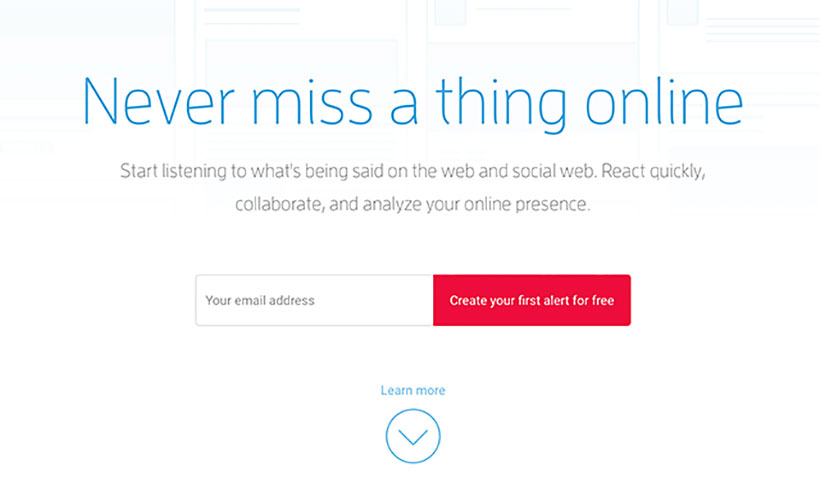 Twilert
Twilert is a Twitter search tool that sends you email alerts of tweets containing your brand, product, service.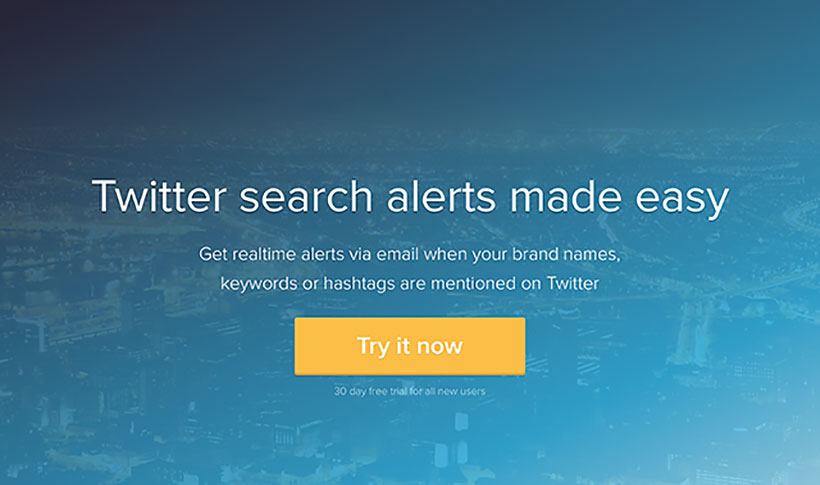 Seen
Seen automatically collects and ranks the best media for any event.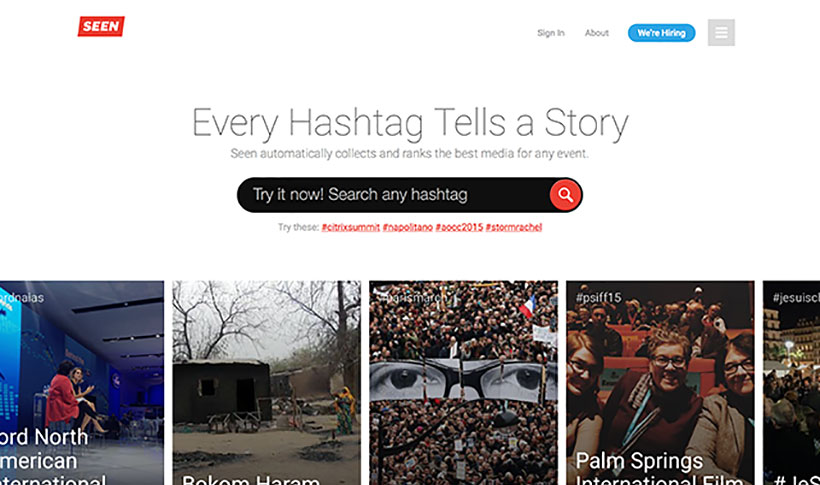 RiteTag
RiteTag facilitates the hashtag optimization of your past, present and future tweets.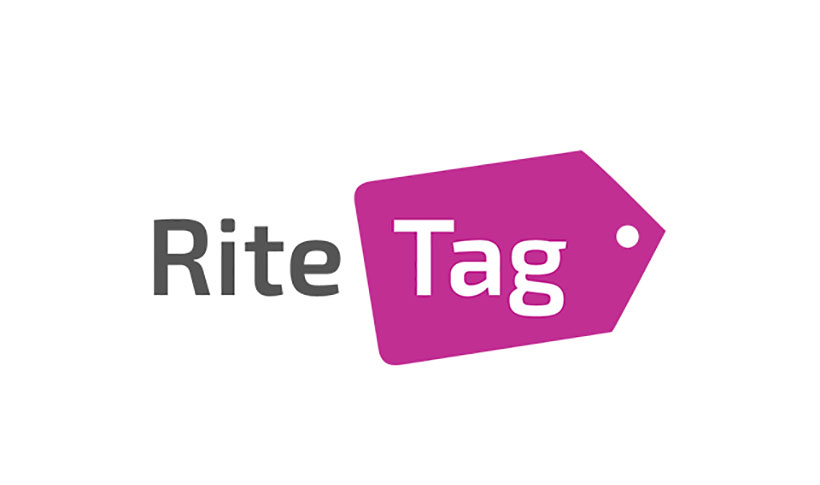 The One Million Tweet Map
The One Million Tweet Map allows you to track and follow keywords as they're tweeted in real-time and at real places. Zoom in to a geotargeted area for super fine results.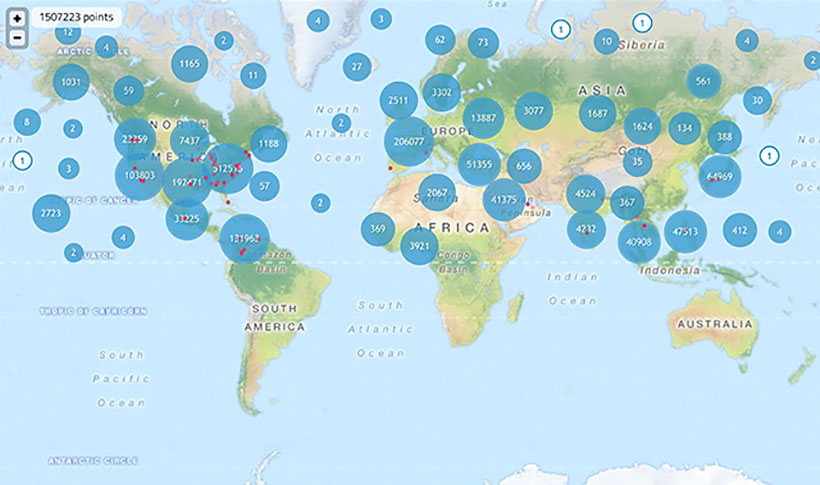 Doesfollow
DoesFollow keep tabs on who follows whom. Group checks are coming soon.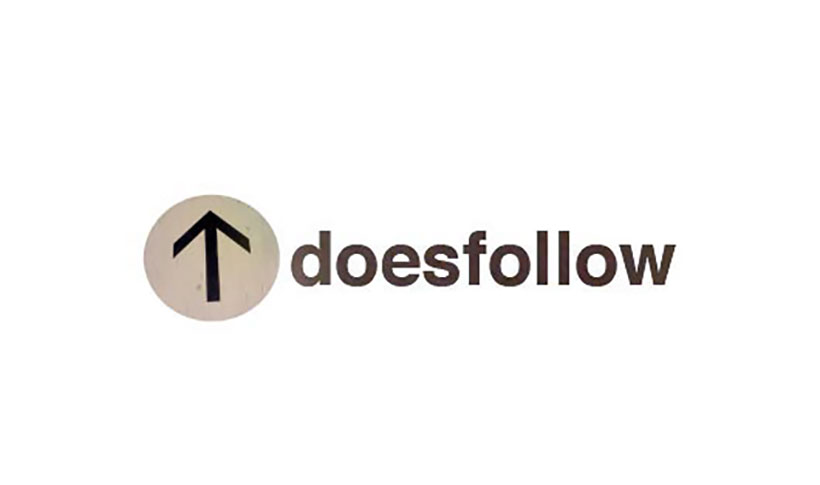 Tweepi
Tweepi is a social media management tool that helps you analyze and manage your Twitter followers effectively.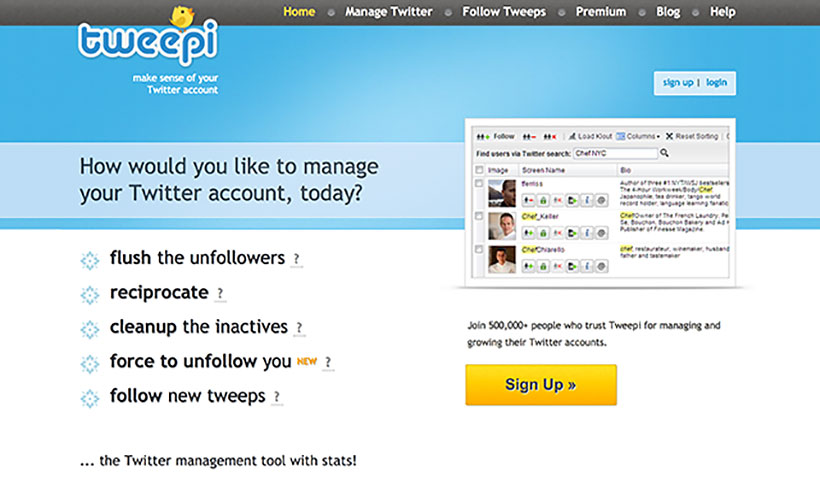 ManageFlitter
ManageFlitter is a critically acclaimed set of Twitter Tools loved by over 2 million people. Unfollow, follow, bio search & analytics.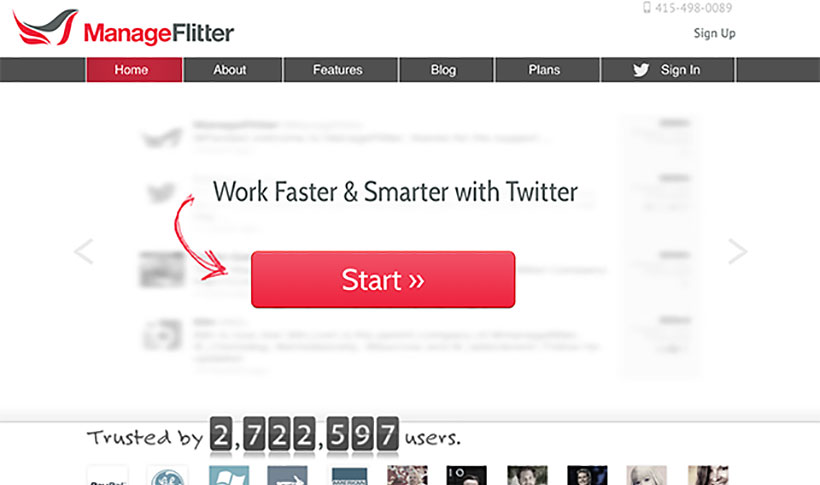 Buffer
Buffer makes it super easy to share any page you're reading. Keep your Buffer topped up and they automagically share posts for you through the day.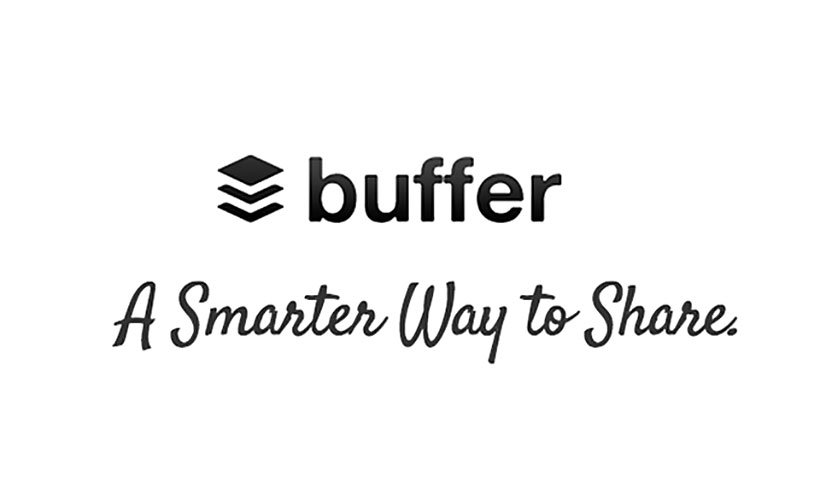 Linkreaser
Linkreaser helps you to identify people with similar interests, find more relevant tweets and brings you the content you're really interested in.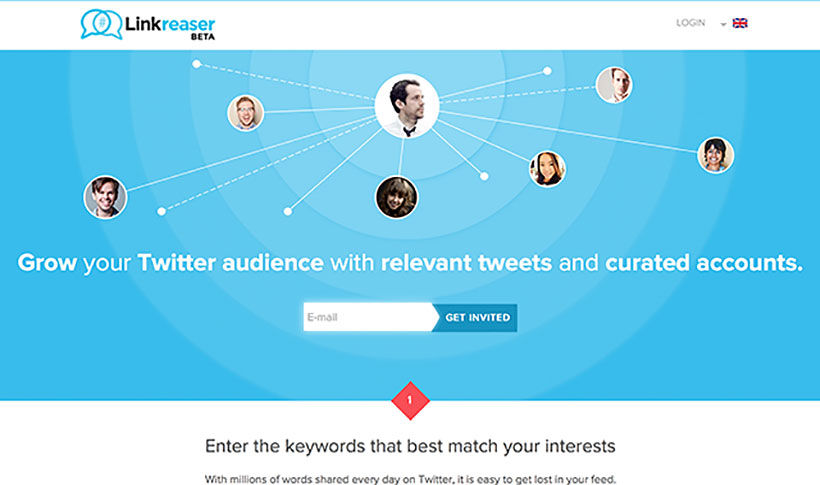 Private Tweets
Private tweets are messages that can only be viewed by the people you mentioned.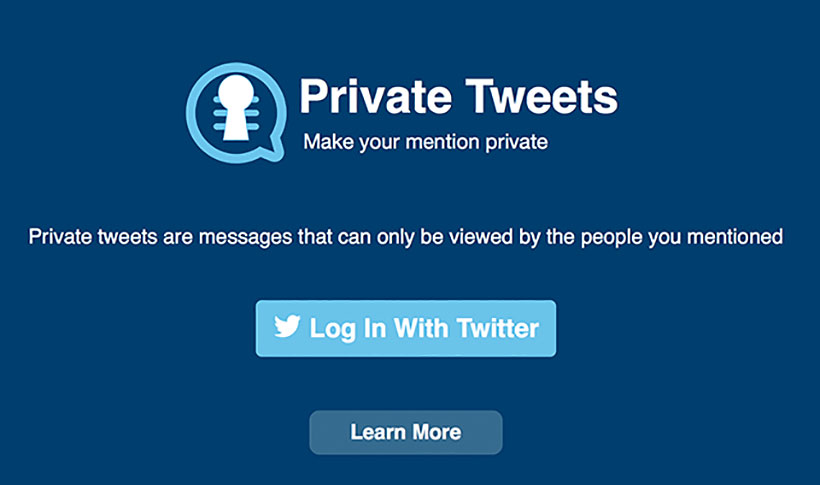 Polarbear
Polarbear lets you post messages to multiple social networks and blogs at once.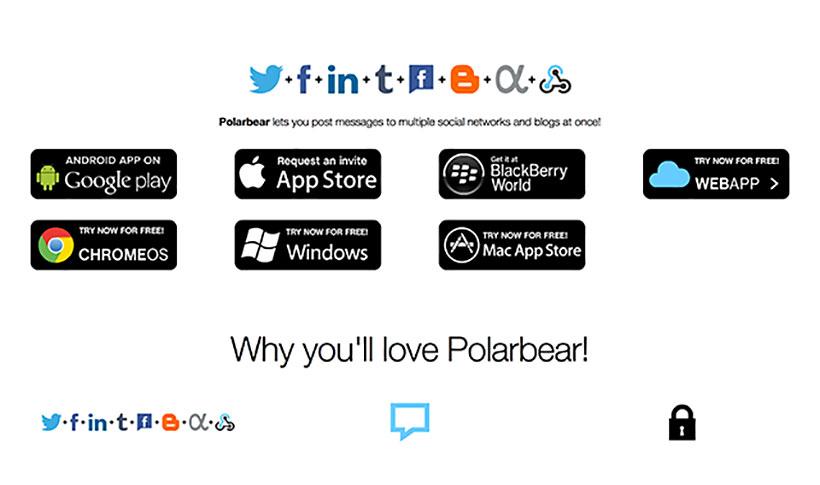 Brook
Brook gives you an email summary of the top posts.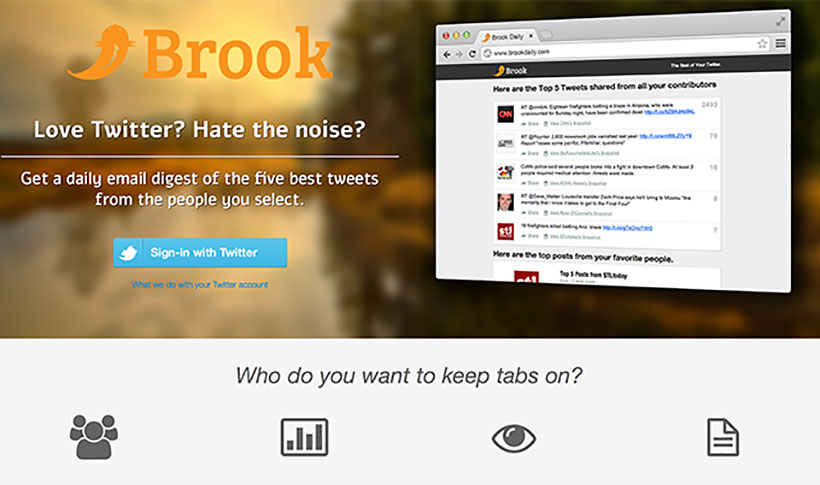 Entourage
Entourage shows your most influential Twitter and Instagram followers.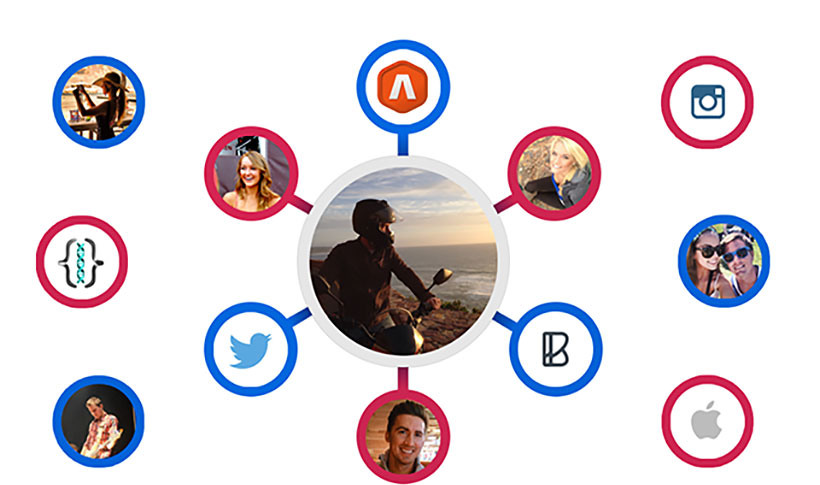 Justunfollow
Justunfollow helps you find your Instagram and Twitter unfollowers. Gain followers on Twitter and Instagram network by following the right people.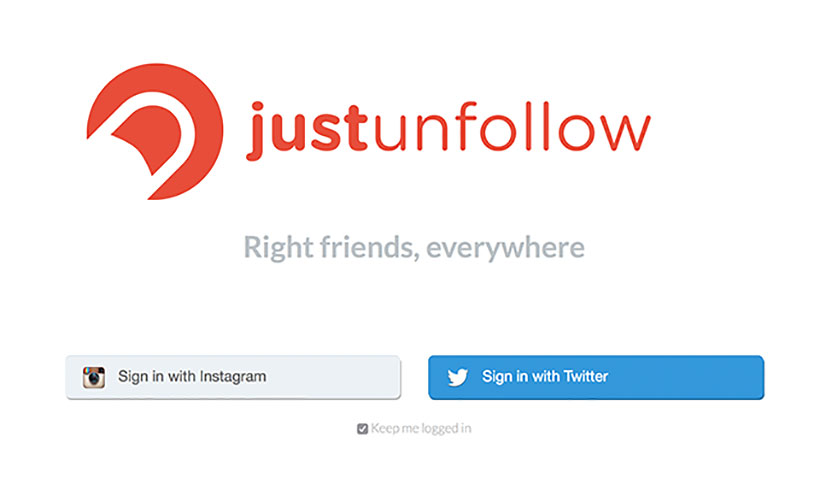 MyTopTweet
MyTopTweet finds anyone's top 10 tweets, ordered by engagement.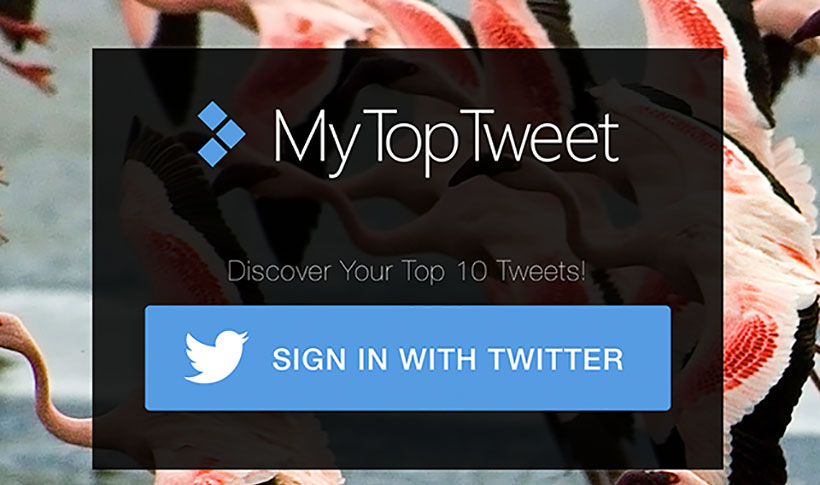 Riffle
Riffle is a browser plugin that reveals vast insights into any Twitter user you choose. Discover statistics, popular hashtags, most shared links, connected profiles, and much more.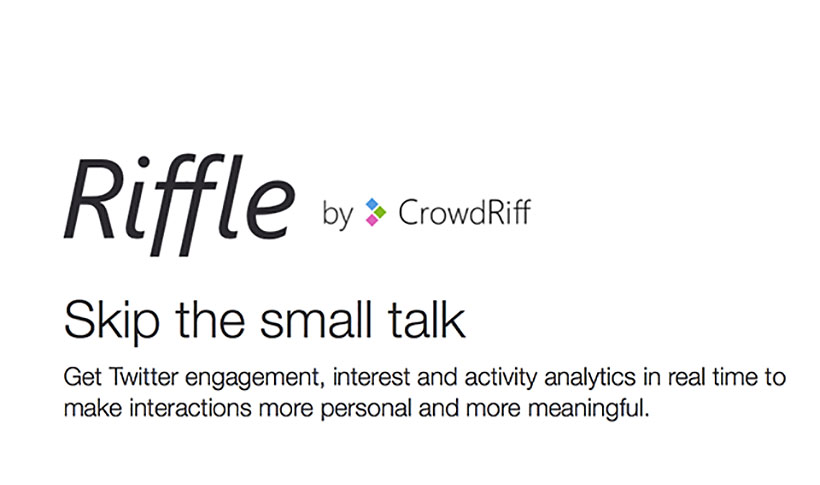 SocialBro
With SocialBro you can manage and analyze your Twitter community. Break down the barriers between you and your community.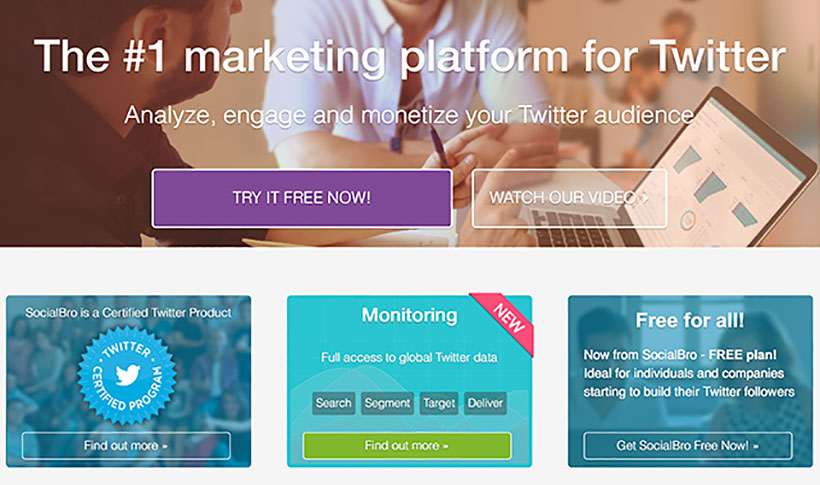 Storify
Storify helps you to find, collect, and share what people are saying all over the web.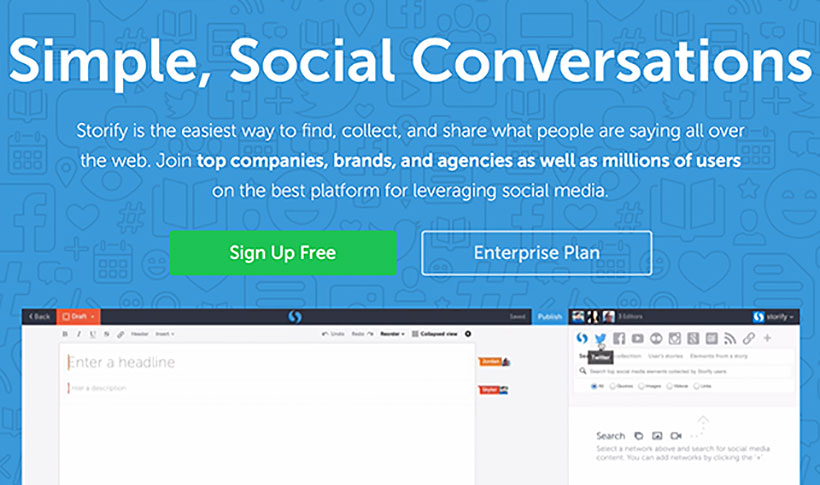 GroupTweet
With GroupTweet you have multiple contributors, one Twitter account. Allow any number of contributors to Tweet from a group account safely and securely.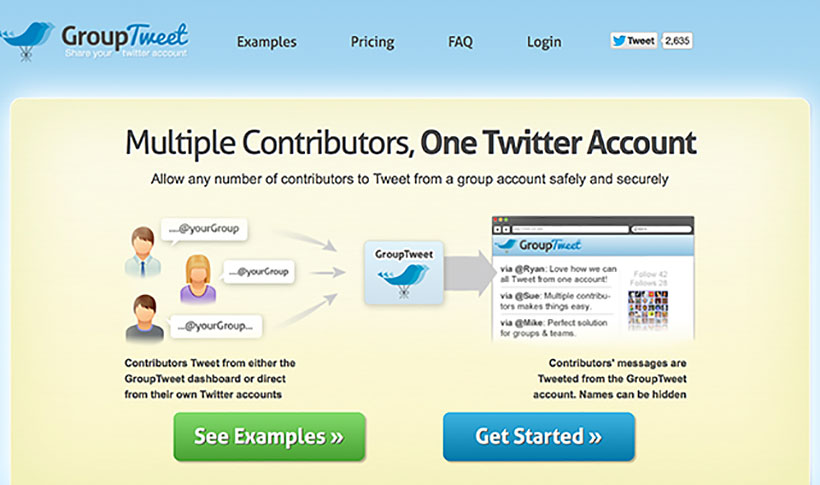 Tweekly
Tweekly is a weekly digest of the twitter users you want to follow. Never miss an important tweet again, and never go down the twitter spiral.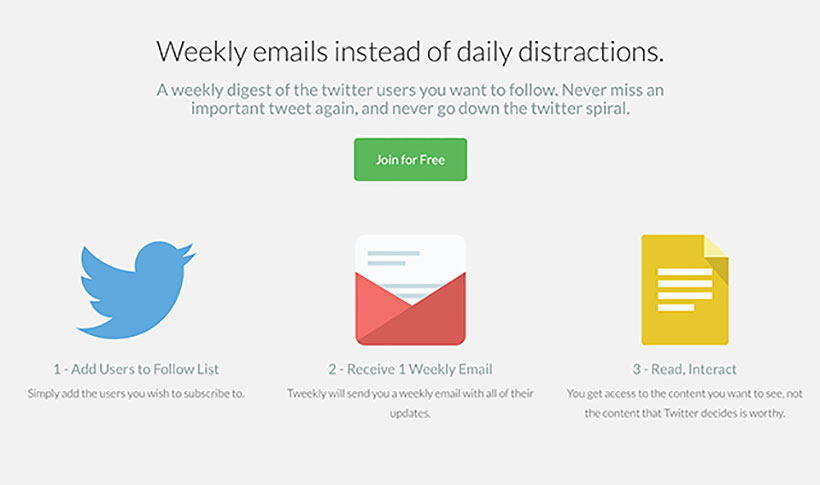 LikeExplorer
LikeExplorer is a tool that shows how many people shared or liked a specific web page (URL) on Facebook, Twitter, Google+ and other social networks.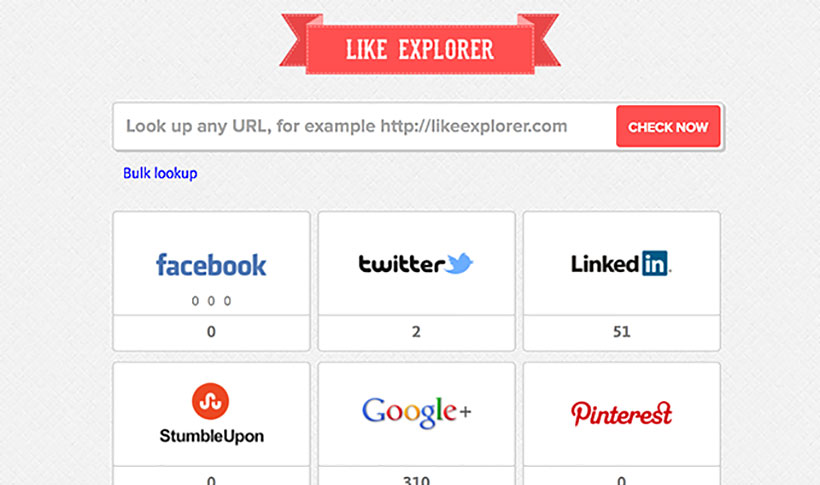 BioisChanged
BioIsChanged alerts you when someone changes their Twitter bio.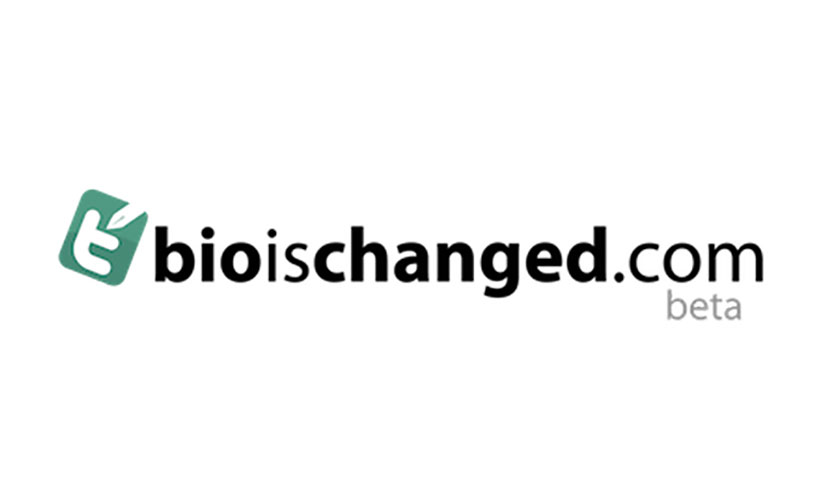 iTrended
iTrended checks the last 15 days to find whether certain keywords trended or not.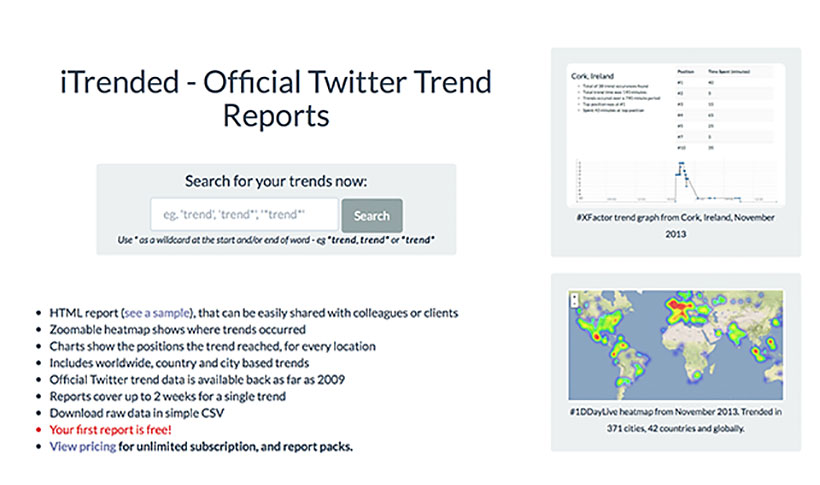 Tweriod
Tweriod gives you the best times to tweet. We analyse both your tweets and your followers' tweets.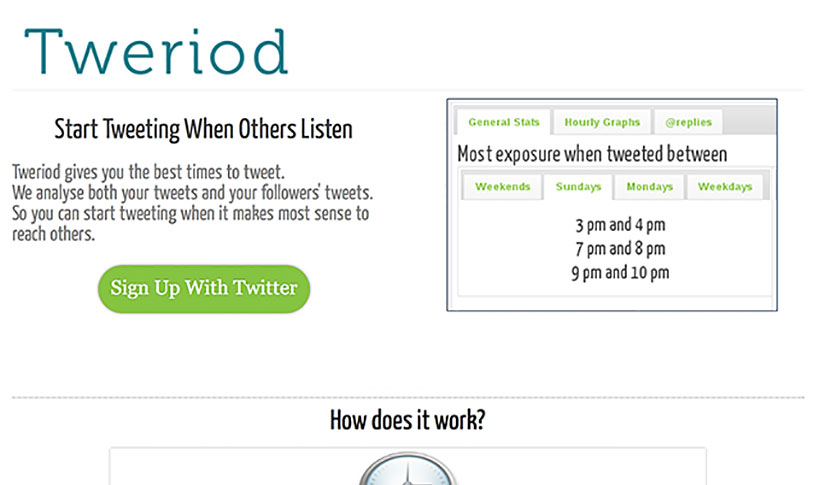 Tweet4me
Scheduled Tweets from any Twitter client. Tweet4me allows you to use any Twitter app you like to post scheduled and delayed tweets to your timeline.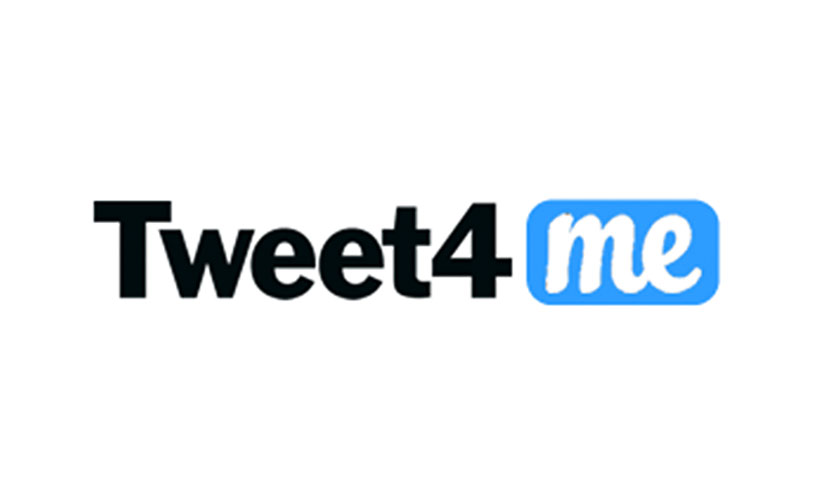 Twazzup
Twazzup provides real-time monitoring and analytics for Twitter.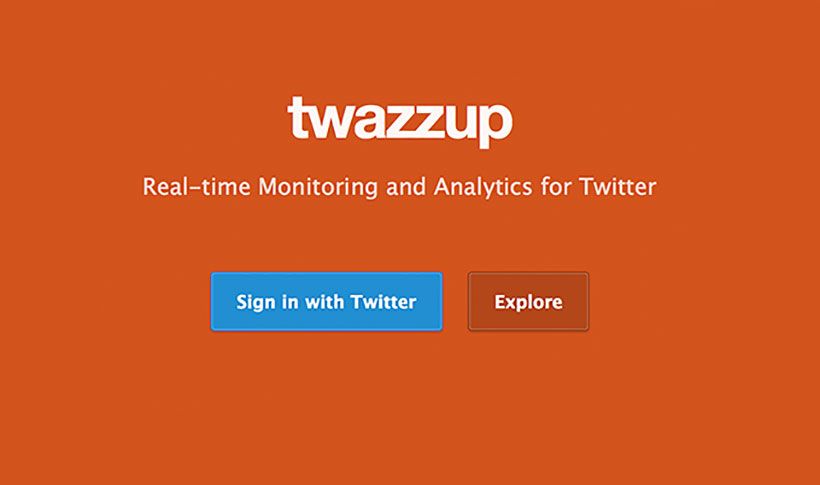 MentionMapp
Mentionmapp provides a visualization map of you and all the people you mention.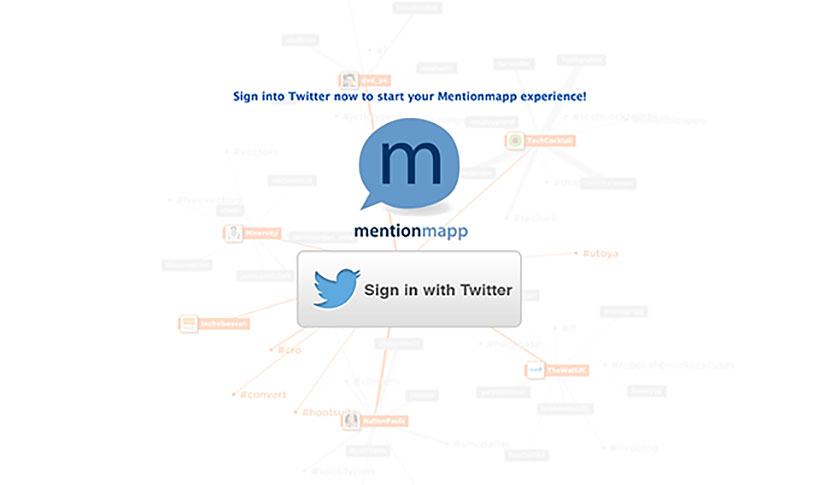 TheLatest
TheLatest is a real-time, constantly updated list of the most interesting links on Twitter, culled from the accounts of interesting people.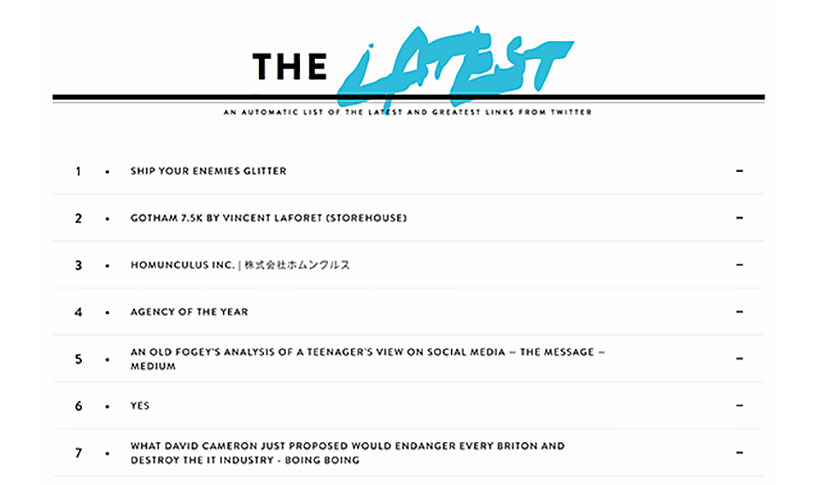 Topsy
Topsy social media analytics allow you to search by time & place, set alerts, and analyze sentiment for every tweet ever made.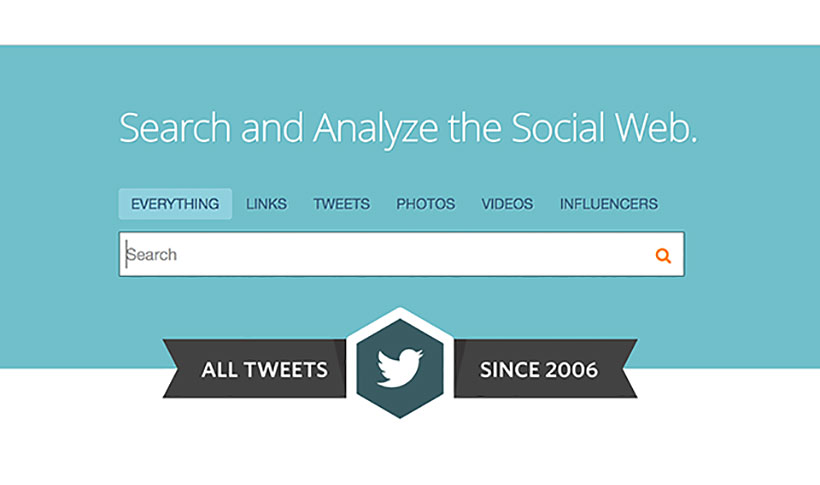 Swayy
Swayy analyzes your data inventory and user behavior to deliver personalized recommendations on every visit.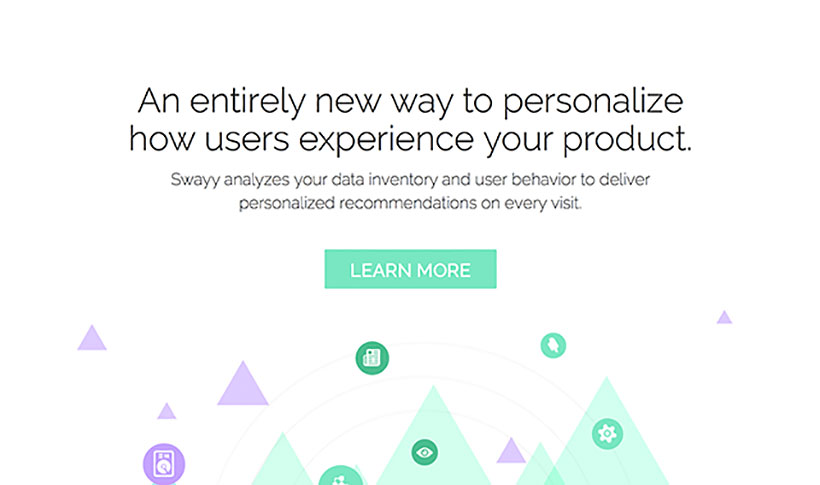 Twipho
Twipho allows you to search by keyword or by location to find photos shared on Twitter.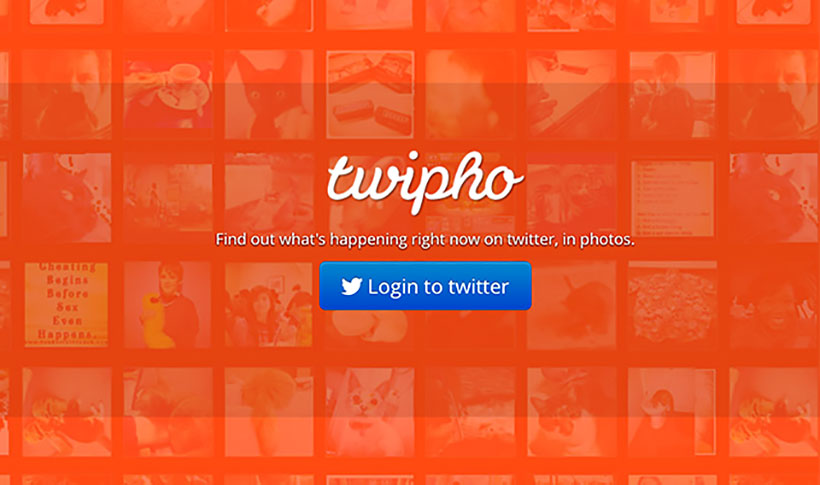 Nuzzel
Nuzzel is an easy way to see news from your friends. View company info, team members, fundraising and more.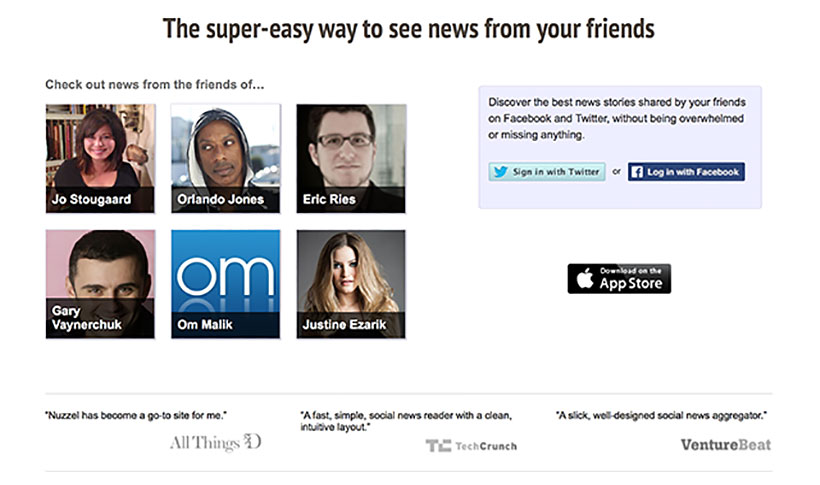 Buzzsumo
Buzzsumo helps you to analyze what content performs best for any topic or competitor.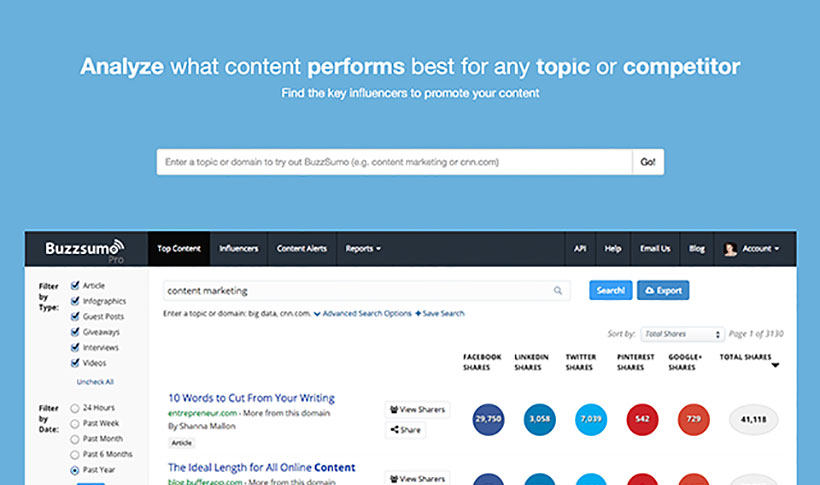 Nurph
Nurph channels let you plan and organize your chat, complete with follow-up stats and replays.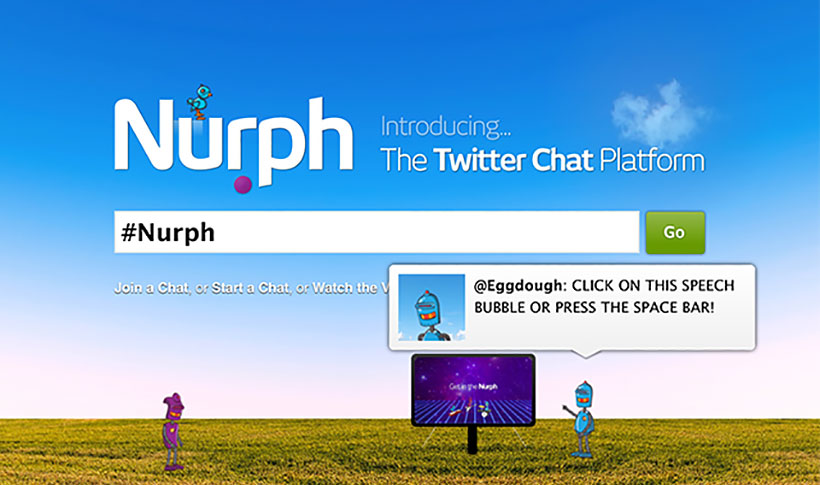 Twitomony
A dashboard of analytics for whichever Twitter user you choose. Twitomony analyzes profiles, tweets, engagement, and more.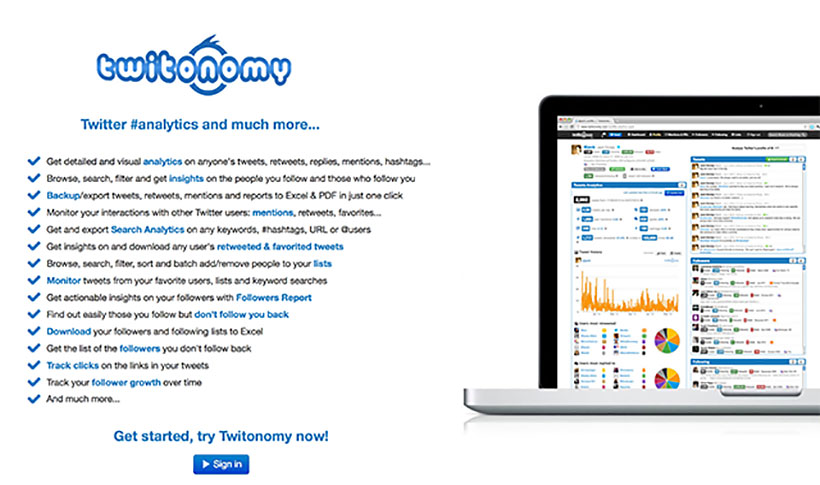 Klout
Klout is a website and mobile app that uses social media analytics to rank its users according to online social influence via the "Klout Score", which is a numerical value between 1 and 100.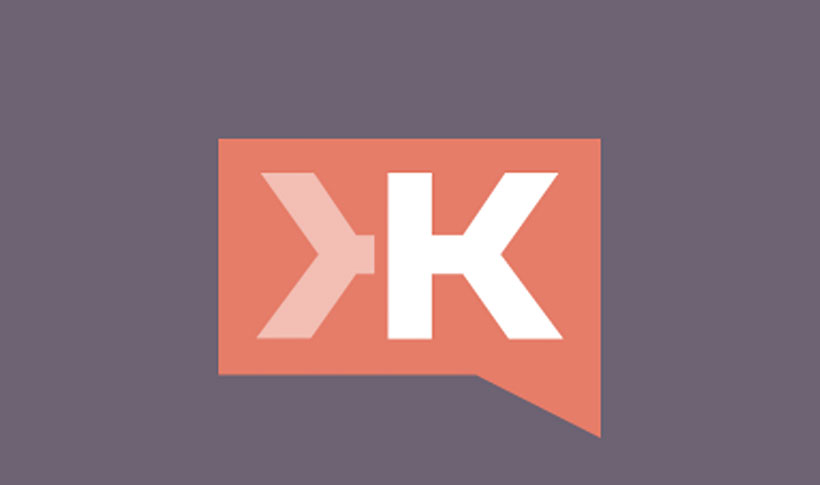 SumAll
SumAll is a cross-platform marketing analytics company. Platform combines social media, web traffic, sales metrics and other data to allow customers to track business and social media metrics.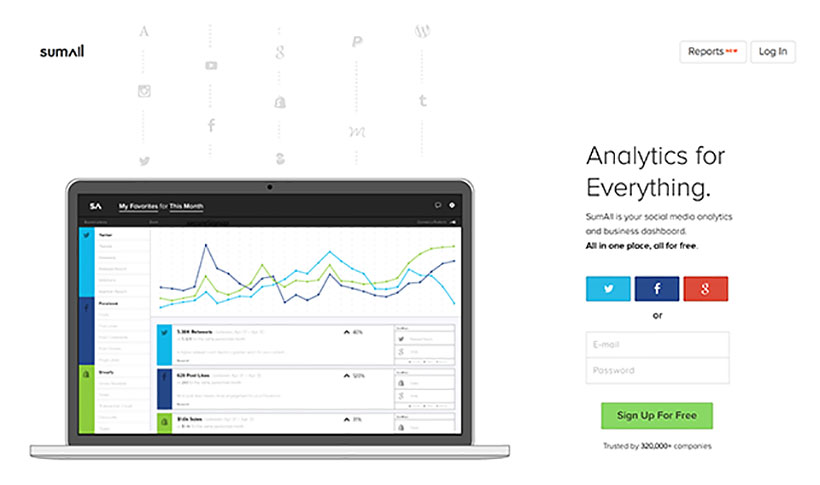 SocialRank
SocialRank let's you to identify, organize, and manage your followers on Twitter.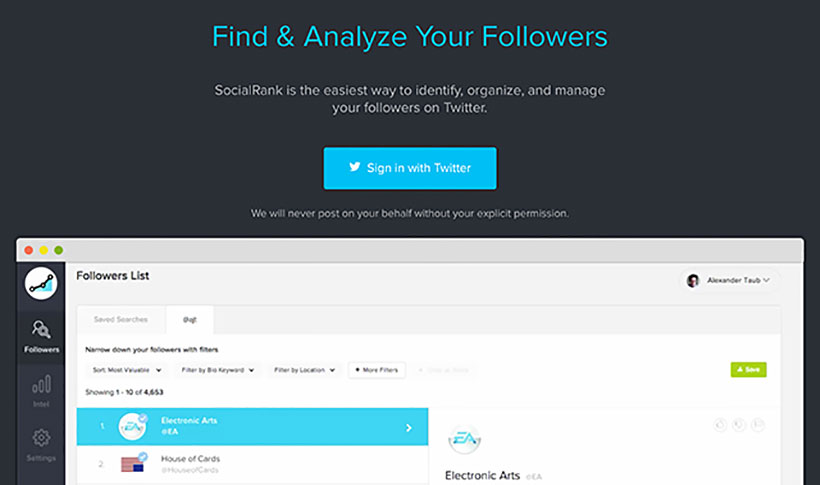 Twtrland
Twtrland is a social intelligence platform that helps you build your online identity and become an influencer in fields you care about.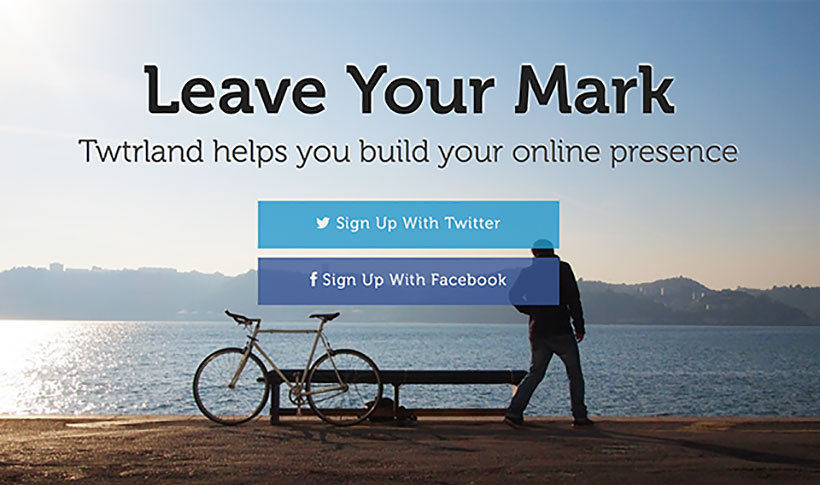 Bluenod
Bluenod is a simple way to visualize and organize Twitter communities.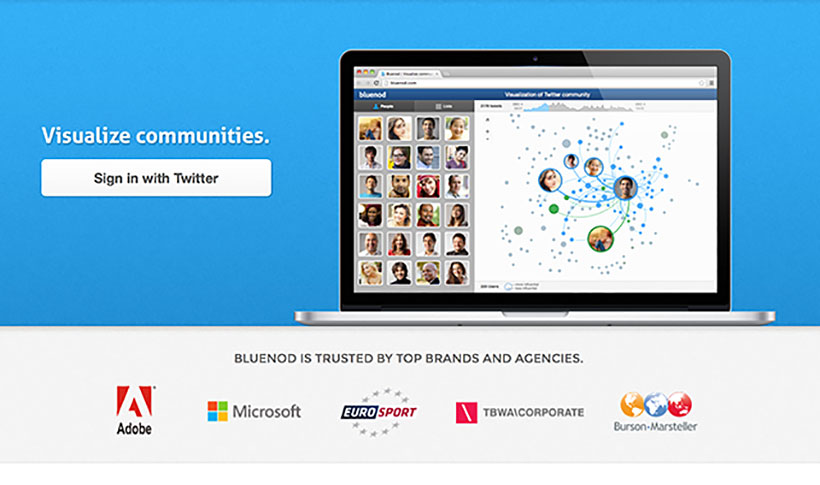 BeatStrap
BeatStrap allows you to cover live news, sports, and events through Twitter, via hashtags, and collaborate with your team on the coverage.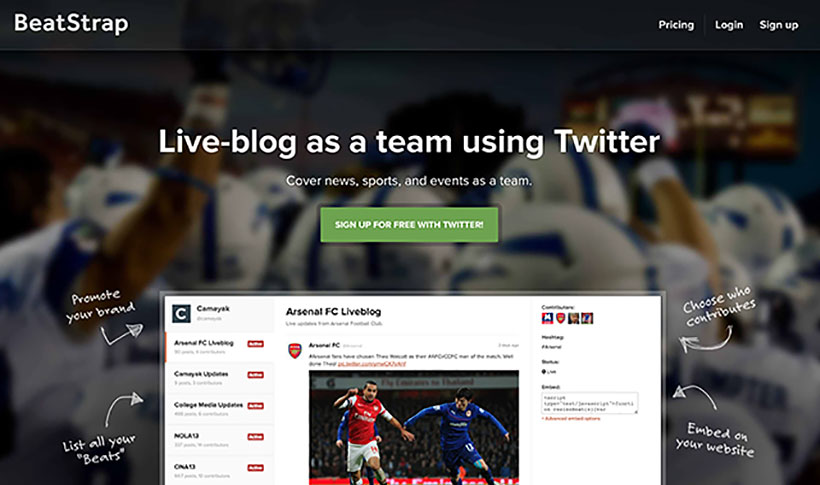 TweetChat
TweetChat is where the world comes to chat. A Twitter chat platform which allows users to participate in real-time hashtag conversations.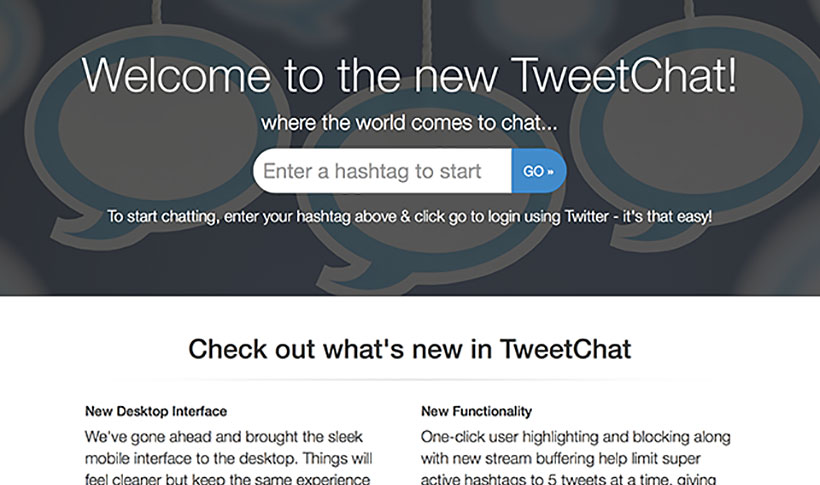 Twubs
Twubs allows you to register a hashtag for your chat and collect/view the tweets from one location.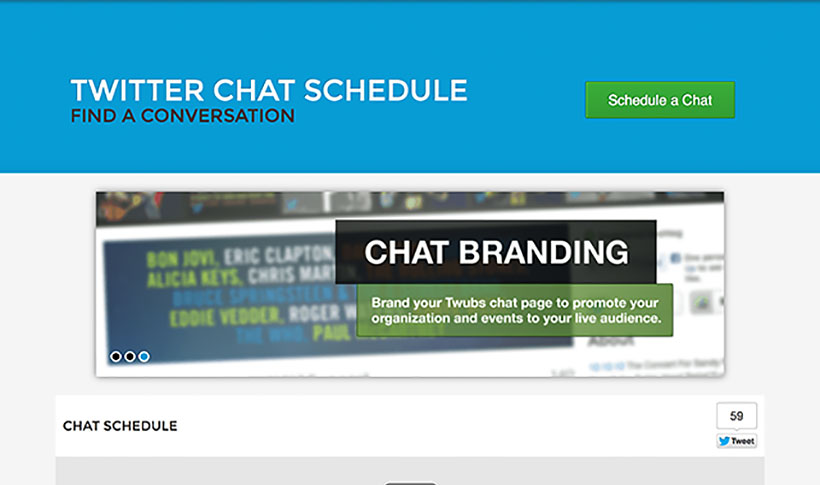 Twitter Counter
Get a clear overview and graph of your Twitter stats. TwitterCounter tracks statistics for over 94 million users.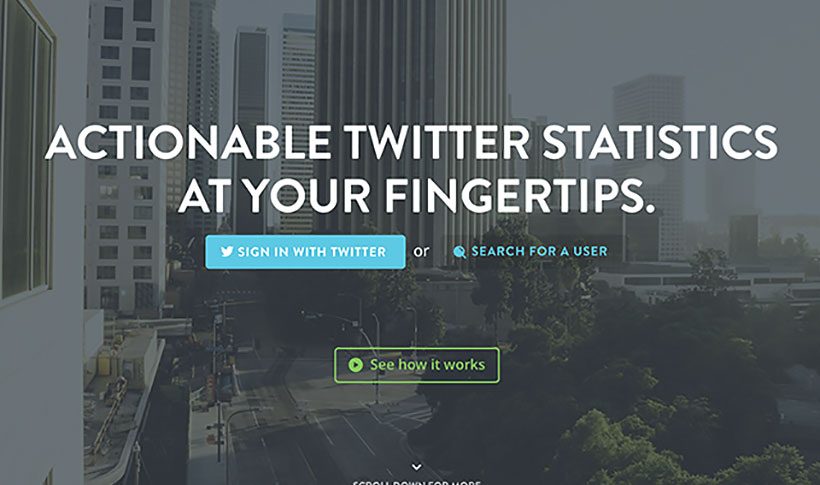 Foller.me
Foller.me is a Twitter analytics application that gives you rich insights about any public Twitter profile.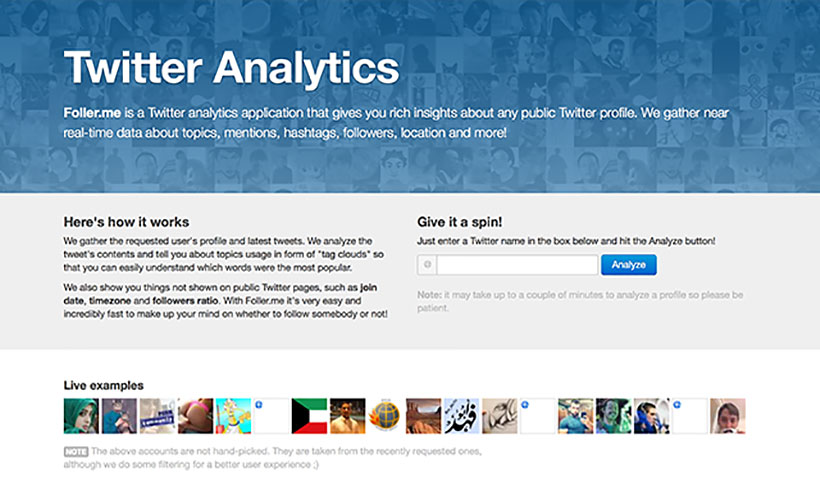 Twitcam
TwitCam takes live streaming to social media. You can publish live streams directly to your twitter feed for your users.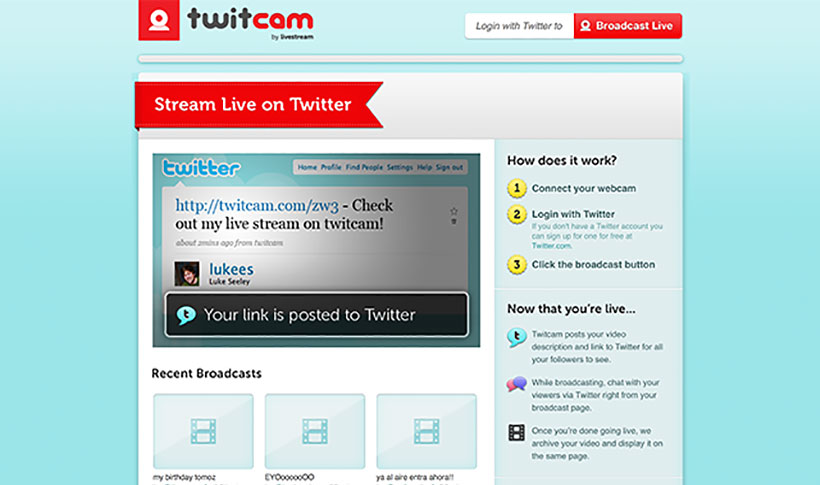 Paper.li
Use Paper.li to publish Twitter, Facebook, Google+ or any web content into your own online newspaper.