Being the most popular content management system in the world, WordPress is also one of the favorite targets of hackers. Therefore, using a reliable security plugin on your WordPress site is literally the most important site management tasks you need to perform. Experts usually recommend making security plugin installation top priority whenever you start a new WordPress site.
Most attacks targeting WordPress are not against a particular website but intend to exploit common vulnerabilities. These are caused by security mistakes WordPress site owners typically commit, such as not changing the default admin username. This kind of vulnerabilities is, in fact, very easy to exploit. Moreover, there are always newly discovered security issues—frequently caused by popular themes or plugins. Whenever a new issue like that is found, hackers tend to attack WordPress sites using that particular theme or plugin.
In this article, we have collected the best WordPress security plugins. As most security plugins have similar features, make sure that you only use one at the same time. Otherwise, functionalities may collide and cause troubles on your site.

Sucuri creates security plugins for different web platforms such as Magento, Joomla, Drupal, and WordPress, therefore they have the necessary experience and expertise in web security. Their WordPress plugin is a complex security solution with a set of important features such as file integrity monitoring, remote malware scanning, blacklist monitoring, post-hack security actions, security notifications, and others.
Sucuri Security has a simple, accessible user interface with which even beginners can proficiently manage their website security. The plugin has great, easy-to-understand audit logs, and it also sends you notifications whenever anything suspicious happens on your site. Sucuri Security has a premium version as well, with which you can enhance your protection with extra security features such as a sophisticated website firewall.
Pros:
easy-to-understand user interface
remote scans
detailed logs notifications
WordPress integrity dashboard
post-hack solutions
Cons:
firewall only in the premium version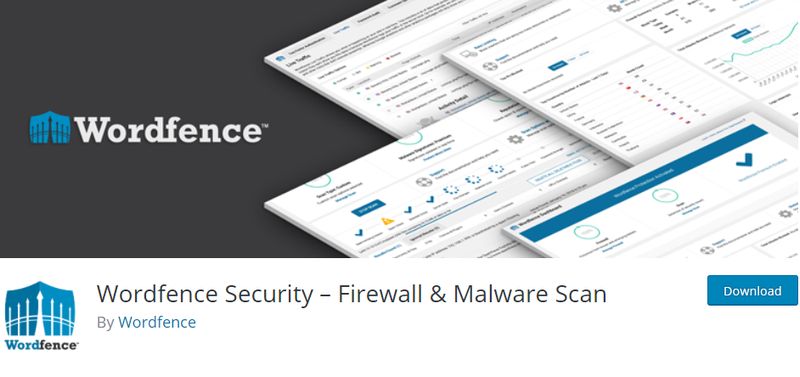 Wordfence currently has more than 2 million active installations which makes it the most loved security plugin in the WordPress community. Wordfence constantly scans your website traffic and looks for malicious login attempts. Whenever it encounters a malicious attack it blocks the related IP address immediately.
Wordfence's malware scanner checks your whole WordPress install for security issues, including core files, plugins, themes, backdoors, spam, unusual redirects, and other files and actions. When Wordfence discovers that one of your WordPress files is different from the official version, it overwrites its contents with the original file it finds in the WordPress.org repository.
The plugin also has a great Options page on which you can configure the level of security. For instance, you can decide how many failed login attempts you allow or when you want to receive a security notification by email. 
Pros:
remote scan server
login page protection
highly customizable options
endpoint protection (as opposed to using a cloud interface)
file checking against official WordPress repo
Cons:
real-time checkups only in the premium version
slows down the site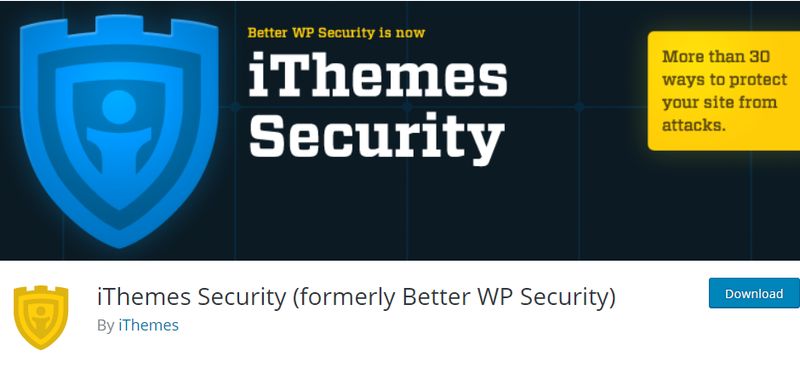 iThemes Security is a revamped version of the former Better WordPress security plugin. It allows you to add advanced security features to your WordPress site. iThemes Security protects your site against brute force attacks by scanning and banning users who have too many failed login attempts. It also forces SSL login in your admin area, moreover you can also require users to use SSL on any post or page.
iThemes Security hides WordPress-specific security vulnerabilities that frequently cause WordPress sites to be hacked. One of the most frequent issues with WordPress is that it reveals too much information about itself. As a response, iThemes Security changes the URLs of the login and admin pages, renames the admin account, modifies the wp-content path, removes login error messages, and carries out a handful of other useful changes.
Pros:
built-in antispam features
obscures sensitive WordPress-related data
404 page detection for hidden errors
creates custom admin logins
Cons:
pushy advertising on the admin page
unresponsive support team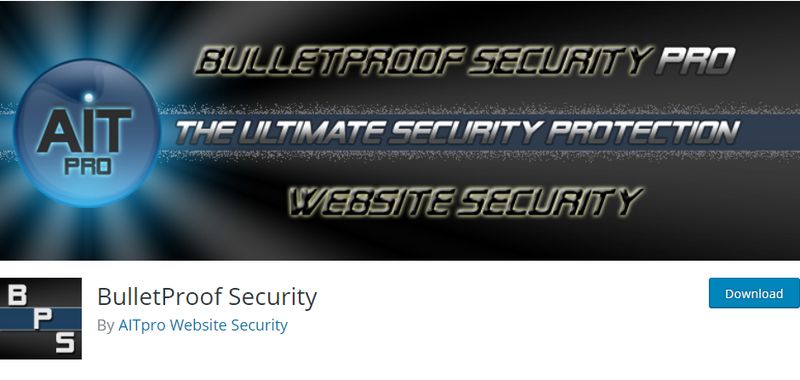 BulletProof Security protects your WordPress site through the .htaccess file which is an Apache server configuration file. The default WordPress install comes with a basic .htaccess file that you can enhance with all kinds of security and other (for instance SEO) features. BulletProof Security does this job for you and replaces your basic .htaccess file with a super advanced one. With its one-click setup wizard, it's very easy to use, even if you know nothing about .htaccess configuration.
BulletProof Security has a plethora of great security features. It monitors failed login attempts, runs a sophisticated malware scanner, checks for hidden plugin folders, logs users out on idle sessions, changes database prefixes, sets up a firewall on your site, and more. It also creates advanced logs, both for security issues and HTTP errors. Moreover, they have a super attentive support team who quickly resolve issues you may bump into.
Pros:
offers extra .htaccess snippets for users for free
quick and good support
database backup and elaborate info on database status
login security and monitoring
locks down the .htaccess file
Cons:
plugin admin page has an unattractive design
can be hard for beginners to understand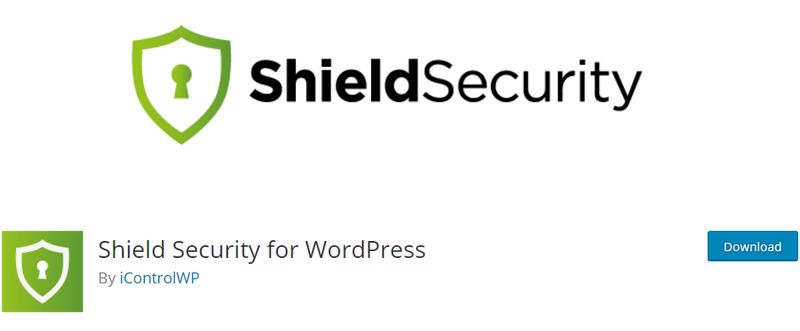 Shield Security for WordPress is an advanced security plugin with many 5-star ratings in the WordPress repo. It provides you with all the necessary security features you may want on your WordPress site. It blocks malicious requests and all automated spam comments. It has a cutting-edge User Session Management process that monitors all user logins and restricts username sharing. To protect your admin area from malicious attacks, it hides your admin and login pages as well.
Shield Security for WordPress also has an awesome two-factor authentication feature that allows you to check your users' identities with a simple email-based verification process. Moreover, it makes it possible to turn WordPress Automatic Updates on and off, separately for the WordPress core and each plugin and theme. The user interface of the plugin is sleek and easy to use. Their support team is also very active, so you can quickly get help whenever you need.
Pros:
controls automatic updates
limits login attempts
antispam protection
two-factor authentication
Cons:
self-promotion on the plugin admin page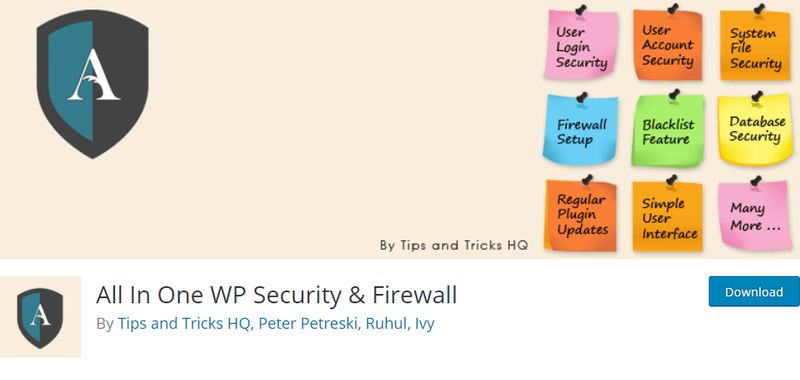 If you are a visual type All In One WP Security & Firewall can be a great solution for you, as it has a beautiful user interface, featuring a cool security strength meter and a pie chart for security vulnerabilities. The plugin enforces you to use security best practices on your site. The firewall and security rules are grouped into three categories according to their importance: "basic", "intermediate", and "advanced".
All In One WP Security & Firewall is a 2 in 1 solution; it lets you run a security plugin and a firewall on your WordPress site at the same time. It also has a built-in antispam feature that monitors IP addresses spam comments are coming from and immediately blocks them.
Moreover, if you don't want random people to copy your content on the front-end, you can also activate the feature that disables the right-click, text selection, and copy options on your website. This capability makes All In One WP Security & Firewall an optimal security solution for bloggers who make a living from publishing unique content on their WordPress site.
Pros:
nice user interface
100% free (no features are tucked into the premium version)
distinct firewall rule categories
forces logouts when users are idle for too long
adds captcha to the login form
Cons:
sometimes locks out admins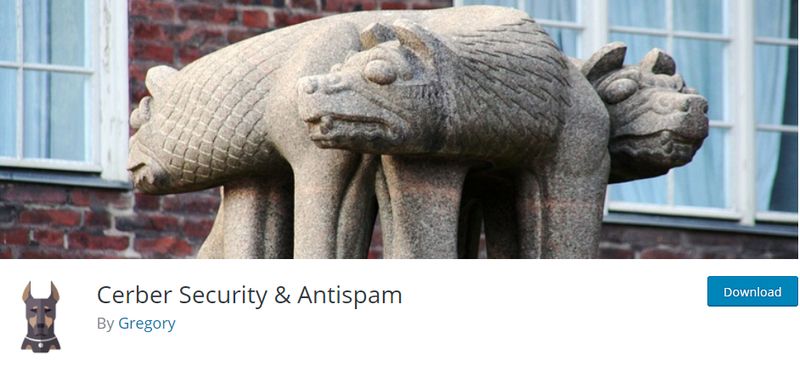 The Cerber Security & Antispam plugin helps you harden your WordPress site against hackers with a set of security features. You can limit login attempts either by IP address or a whole IP subnet, not just for login requests made on the login page but also by auth cookies and XML-RPC requests. The plugin allows you to create a whitelist and a blacklist for IP addresses you want to allow or restrict all the time. 
Cerber Security & Antispam makes it possible to either rename your login URL or make it return a 404 HTTP error. You can also disable a handful of default WordPress features such as XML-RPC, feeds, the REST API, and automatic redirects to the login page. The plugin has a powerful antispam engine as well that is indispensable if your site has any form that collects user information, such as a comment or a contact form. With Cerber, you also get access to nuanced security logs and notifications, with advanced filters for different activities.
Pros:
custom login URL
Google reCaptcha for all forms on the site (including WooCommerce)
powerful activity filters
immediately blocks unauthorized logins
weekly security reports in email
Cons:
sometimes locks out admins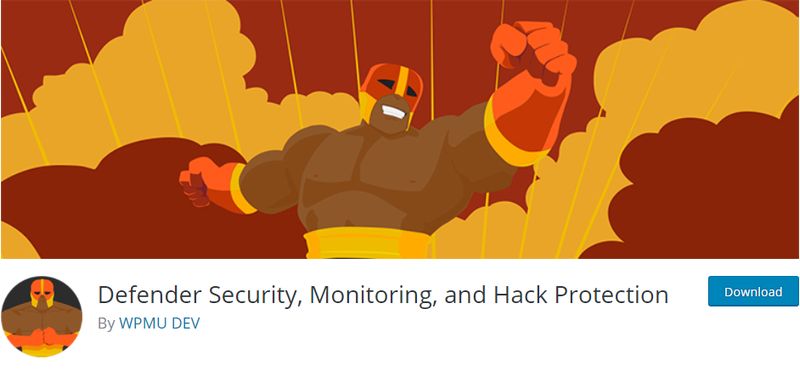 Defender Security is one of the rare WordPress plugins that have only 5-star reviews in the official repo. The plugin has a beginner-friendly user interface, as it provides you with one-click security tweaks you can immediately add to your site. Defender has an advanced scan tool that checks all your files in your WordPress install against the official version. If it finds anything suspicious it allows you to restore the original version with one single click.
It also has a two-factor authentication feature that makes it possible to protect your admin area with Google's two-step verification that allows you to add smartphone protection to your site.
With Defender, you can block malicious attackers in many different ways. You can easily change the default table prefix in your database, disable the plugin and theme editors, prevent PHP execution, disable trackbacks and pingbacks, hide error reporting, and perform a bunch of other indispensable security measures on your WordPress site.
Pros:
two-factor authentication
unlimited file scans
limited login attempts
easy-to-understand admin pages
one-click hardening techniques
Cons:
self-promotion on the plugin admin page
Next Steps
In fact, running a secure WordPress site is a neverending task. After choosing and installing the best security plugin, there are other security measures you may perform, such as using strong passwords and making regular updates. As a secure WordPress site also performs better, keeping your site safe is also one of the most important things you can do to optimize your site for performance. If you have found a good security plugin we would also encourage you to leave a 5-star review to the authors on WordPress.org.
If you want to stay updated with the latest WordPress tips, tricks, and recommendations, also follow us on Facebook and Twitter—we only publish development-related news.