Everyone knows the most popular WordPress plug-ins, but there are plenty of others out there that don't get the same level of press and are just as useful. Outside of the obvious ones, here's my alternate list of plug-ins that you should be using. Some of these do appear in the popular lists, but in general they're not near the first few pages.
This is quite an old plug-in, but it still works perfectly. It allows you easily customize the excerpt for posts. You can set the maximum number of words, or even have some flexibility and let it finish at the end of the sentence. You can also tell it to include specific HTML tags. It's a simple solution, to something that should really be a part of WordPress.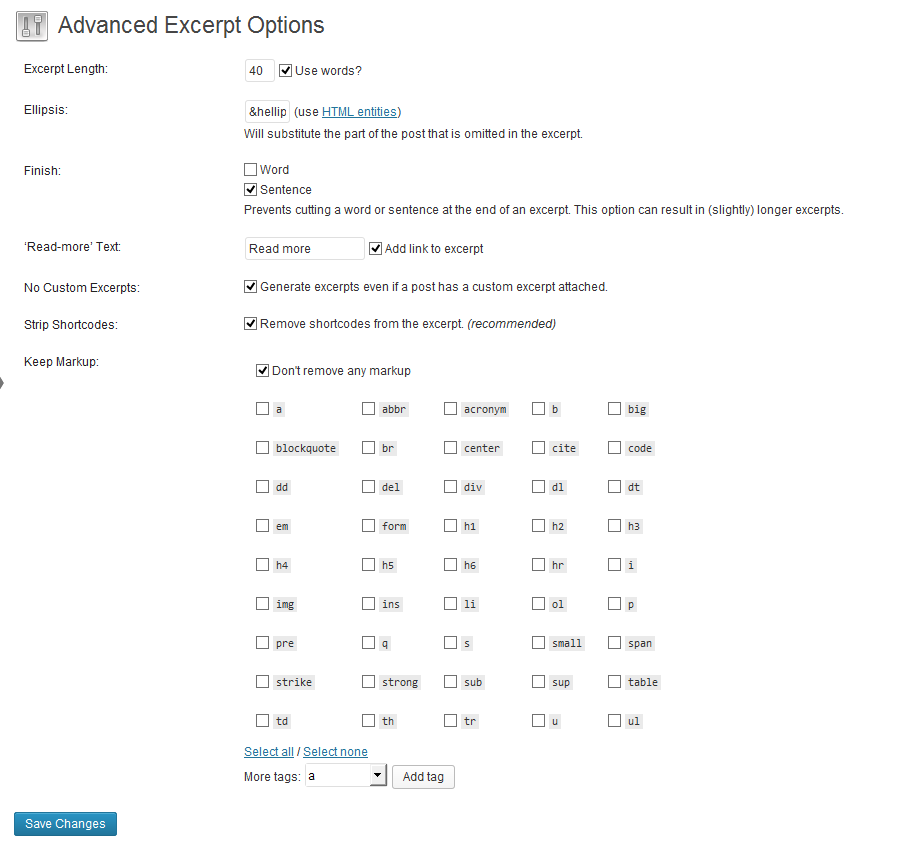 Everyone knows about Contact Form 7, but it doesn't support Captchas out of the box. This plug-in was originally written for CF7, but has been made available for use in any other plug-in or theme. It's simple to use, flexible and above all it works. You can install it from WordPress directly and then follow the instructions here to get up and running. All you have to do then is add the [captchac] shortcode to your CF7 form.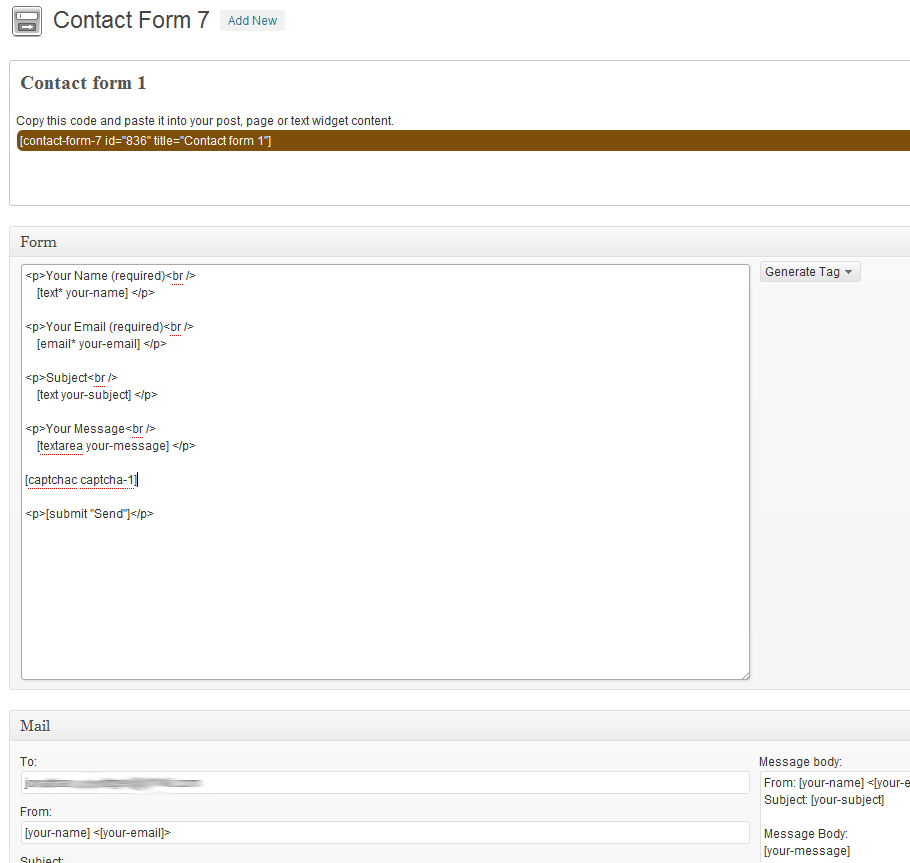 If you're a theme developer or just changing your WordPress theme for your blog, this plug-in solves a problem you probably don't ever think about. WordPress by default creates smaller sized images of any image you upload. Themes can add their own custom sizes, and they can be anything they want. It's quite common, that different themes use different sizes. If your theme requests a size that doesn't exist, it automatically serves the full size image. This means the image can appear squashed or stretched, it also increased your bandwidth costs unnecessarily. Regenerate Thumbnails will automatically, as the name suggests, regenerate all of the images uploaded to the new themes images sizes. It's quick, easy to use and if anything goes wrong it allows you attempt the images that didn't work again.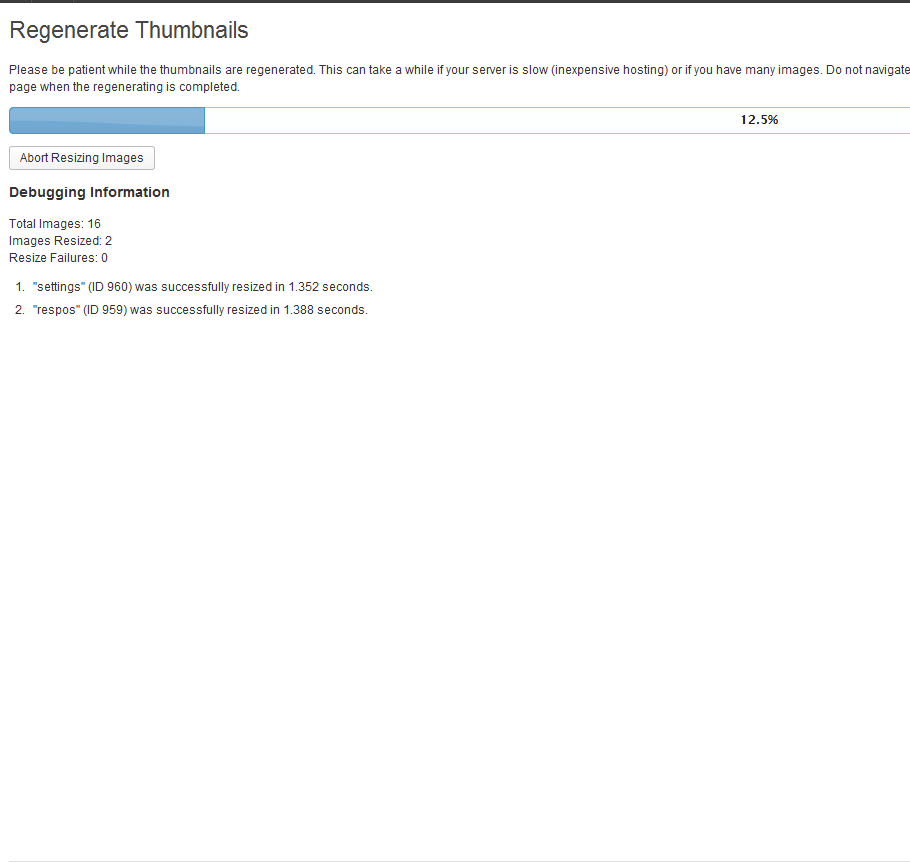 This one is great if you're a musician, artist or author who self published your own content. It automatically adds a downloads section to the end of your post and adds context/extension based icons for each file. What's even better, is that if it's a video or audio file it will add JW media player for you.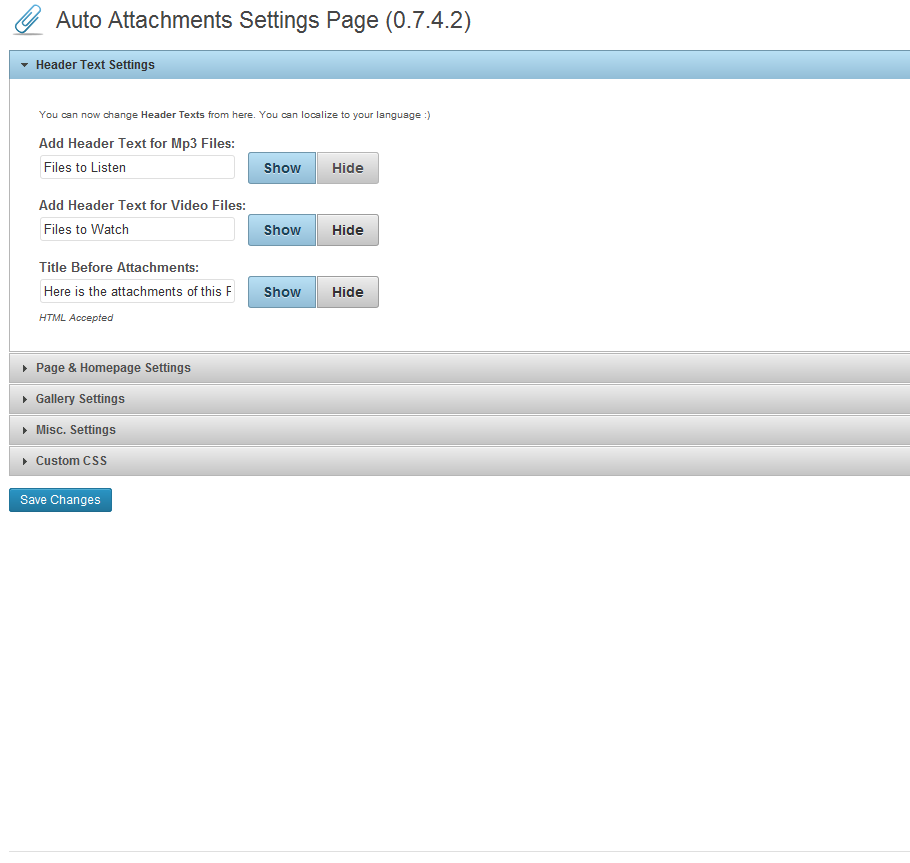 One of the most tedious things about running or managing a WordPress site is maintaining backups. Lots of hosting providers provide their own solutions, but they tend to be outside of WordPress, and are often just the database. This plug-in allows you to schedule backups directly to your Dropbox account. This also means that your site is then backed up to any device you have synced! You can also exclude specific files or folders if you want to reduce the backup size. There are paid for extensions, but the free version does the job.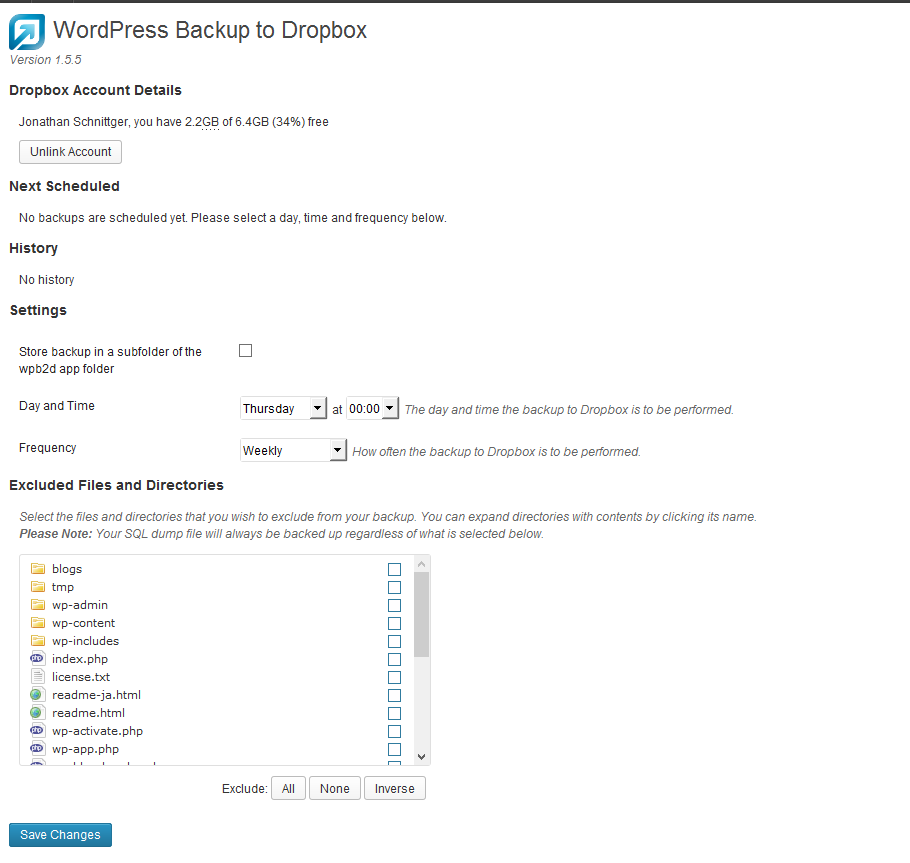 Don't Forget!
Don't forget to keep up-to-date with the latest WordPress and plug-in releases. While some of these plug-ins are essentially feature complete, others are receiving almost monthly updates with not just bug fixes, but new features too. If you have found some other plug-ins especially useful, please do let me know. I'm always on the lookout for new things to try.